Luke who? Bearded Mark Hamill is slowly morphing into Obi-Wan Kenobi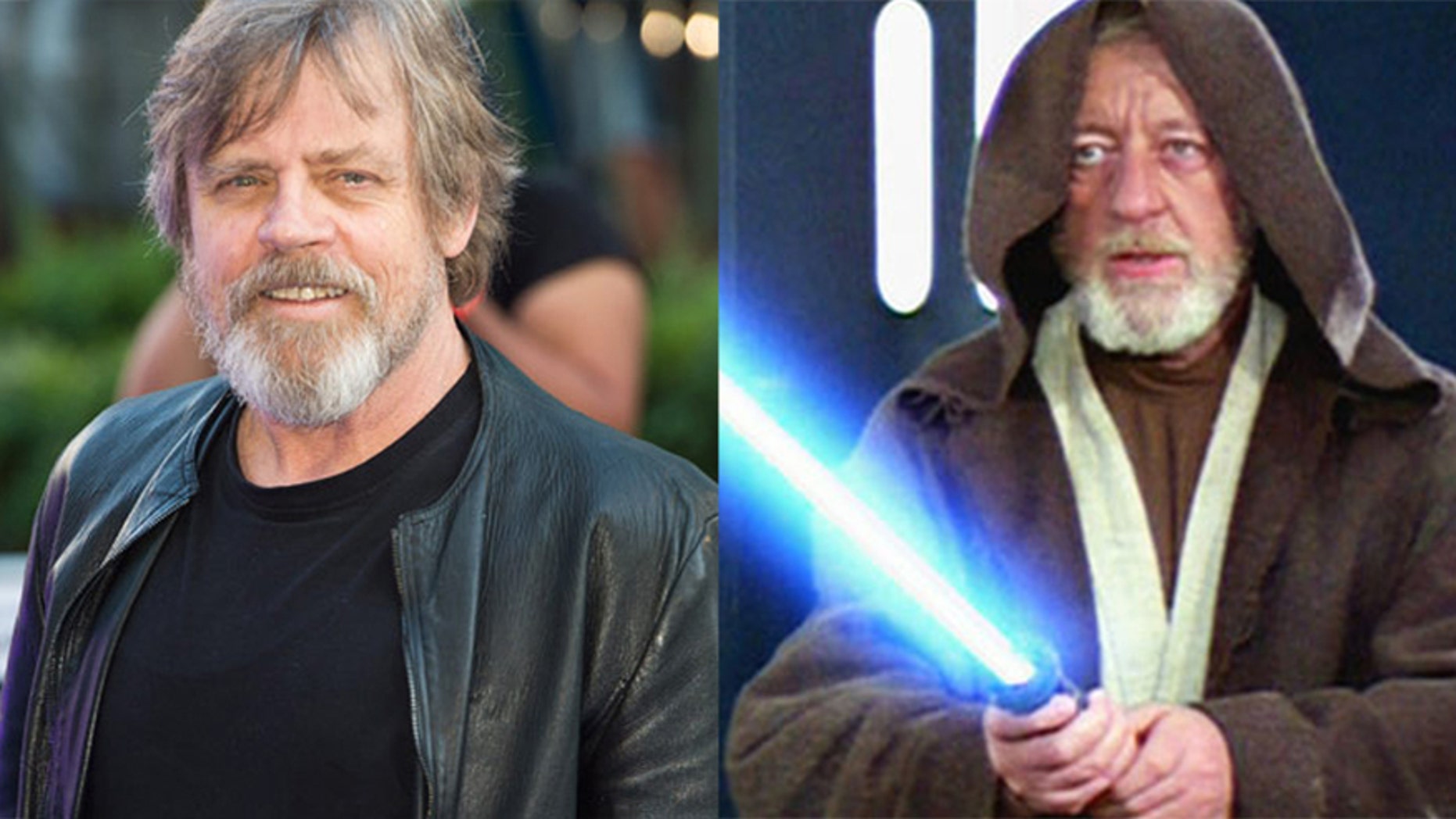 Sporting a greying beard, Mark Hamill (L) looked more like "Star Wars'" Obi-Wan Kenobi than Luke Skywalker.
The actor, best known for his leading 1977 "Star Wars" role as the lightsaber-waving Skywalker, is set to reprise the iconic part in the upcoming "Star Wars: Episode VII" movie.
'Star Wars Episode VII': A First Look At Han Solo's Costumes
He's joining his old castmates Harrison Ford and Carrie Fisher who are also signed on to star in the the highly anticipated sequel.
The actor seems just as excited as his fan; he posed outside of the "Star Wars VII" set last week.
WATCH: Four4Four: Lindsay Lohan flat broke in bar