Lucille Ball revealed lasting love for second husband Gary Morton in uncovered letters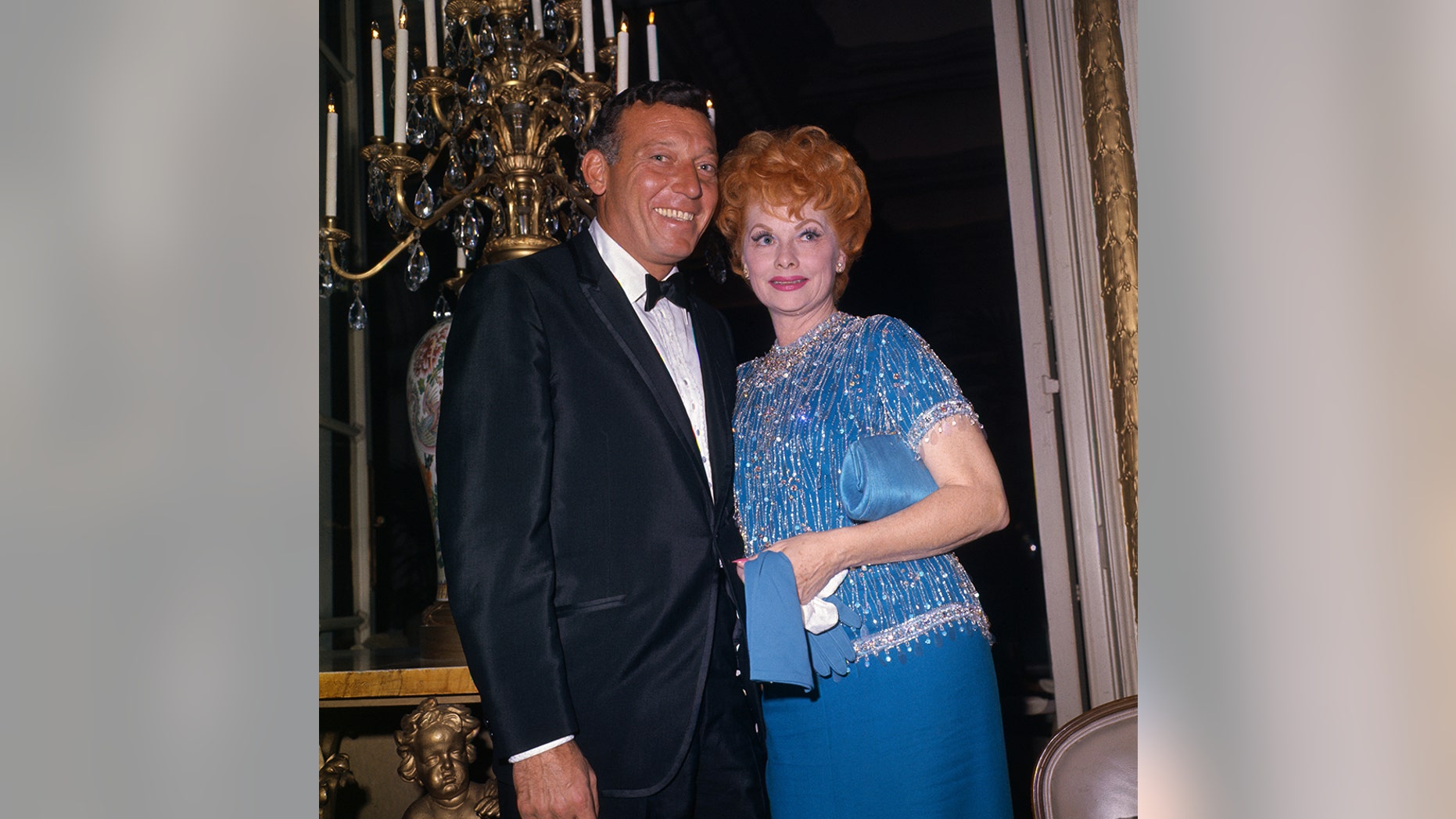 Audiences across the country knew America's favorite redhead was adored by Desi Arnaz – but long after "I Love Lucy" came to an end and her marriage to her co-star ended in 1960, Lucille Ball became happily devoted to her second husband, comedian Gary Morton.
LUCILLE BALL BIOPIC STARRING CATE BLANCHETT IS MOVING FORWARD
Closer Weekly reported Wednesday the magazine has uncovered a trove of love letters from the late star, which sheds new light on their marriage. The union lasted until Ball's death in 1989 at age 77.
"Boy, did I pick a winner!" Ball wrote to a friend in 1983 after she married Morton in 1961. "After 19 years with that Latin lover I never expected to marry again, but I'm glad I did!"
Longtime friend Carole Cook told the magazine that while Ball and Arnaz shared undeniable chemistry in the beloved '50s sitcom, the romance was stormy. Arnaz's reported drinking and indiscretions with other women humiliated the actress.
"People wonder why they got divorced, but I wonder how they stopped from killing each other," explained Cook. "Desi had it together when they were building the empire, but once they attained it, it just wasn't exciting anymore, and things fell apart."
When Ball divorced Arnaz in 1960, it had been three years since "I Love Lucy" went off the air. Pushing 50 and having zero desire to date, Ball was hesitant when her friend, comedian Jack Carter, set her up with Morton, a nightclub comic 13 years her junior.
And after a midnight supper over pizza, Ball was hooked. Morton claimed he never even saw his famous date on "I Love Lucy" because he was too busy working Monday nights when the show aired.
"When that first evening ended and Gary took me home, I felt more like myself than I had in months," Ball wrote. "I realized Gary had the natural humor of someone who loves to laugh and wants everyone to laugh with him. That made two of us."
After dating for 11 months, the couple married in 1961 in front of 40 guests, including her two children with Arnaz, 10-year-old Lucie and 8-year-old Desi Jr.
"We were dumbfounded when we left the church to find a thousand people jamming the Fifth Avenue sidewalk," Ball wrote. "They were smiling and calling out, 'Good luck, Lucy!' It made us feel very, very good – starting our life together with so many good wishes."
And married life was heavenly for Ball, who spent most of her life conquering film and television in Hollywood.
"For the first time in my life, I learned how to relax," she wrote. "He's great, handsome, kind and home-loving. He's funny, sexy and adorable."
And when Ball traveled for work, she made sure to let her beau know she was thinking of him.
"I always feel the loss of you when I'm away without you," she wrote in one letter. "I find it hard to even plan anything without you."
In another letter, Ball added Morton ultimately earned the affection of her two children.
"[He] wisely tried not force himself on them or buy their favor with presents," she wrote. "When they want to play, he's available. He wrestles with them and lets them chase him through the house shrieking with laughter, the sound I like best."
And even after Ball found love again, she made sure to stay on good terms with her ex-husband.
"I'm grateful for the amicable feeling now between Desi and me and Gary and the kids," Ball wrote in one letter. "I'm glad for our kids' sake they now have two happy homes instead of one miserable one."
Arnaz even remarried in 1963 to another redhead, Edith Mack Hirsch.
"She's a sweet woman, and good for Desi," noted Ball. "[We] keep in close touch about the children in a way we never could when we were married."
Arnaz died in 1986 at age 69 from cancer. Their daughter previously revealed his last words for Ball were "I love you too, honey."
And despite the alleged heartache Ball endured over the years, her letters hinted she found peace in the years before her passing.
"With Gary, I've become a woman with a capacity for happiness again," she wrote.
Morton passed away in 1999 at age 74.