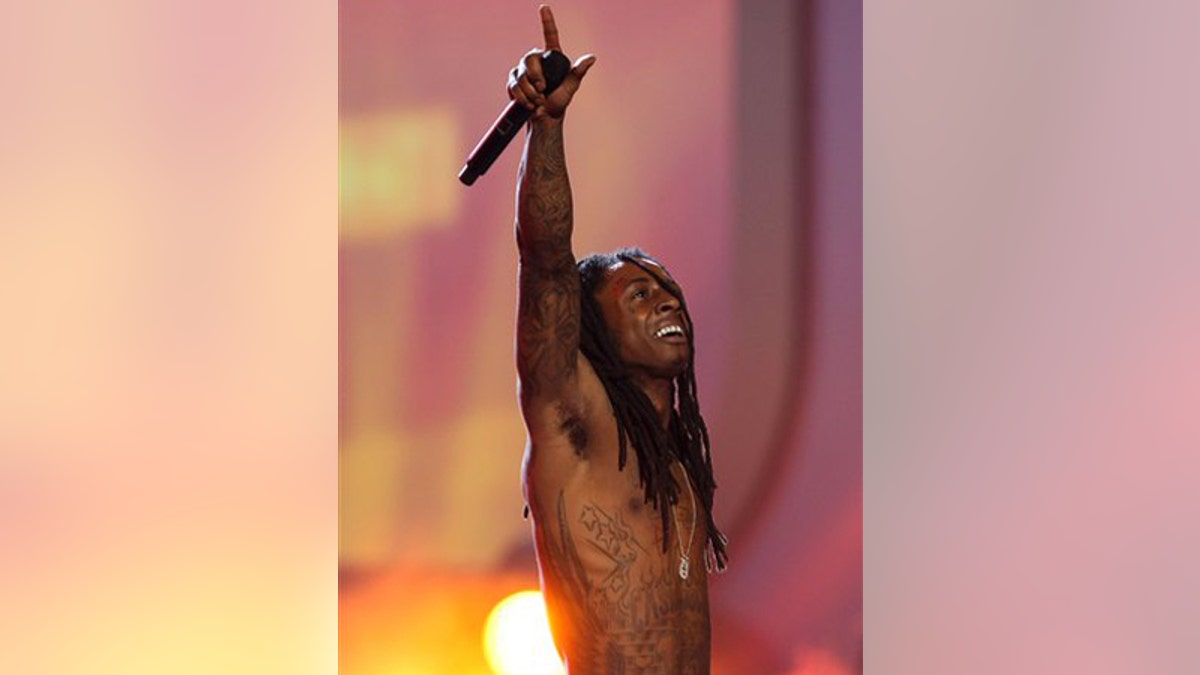 LOS ANGELES – Radiohead has sold millions by making some of the most daring and genre-defying music of the last two decades. But even with their industry-changing "In Rainbows," they've always seemed to be stuck in the alternative world.
Though they've been twice nominated for an album-of-the-year Grammy, their two Recording Academy trophies are in the alternative category. Could a best-album win on Sunday elevate the critically revered group to a new — and decidedly more mainstream — level?
Jonny Greenwood, the group's multi-instrumentalist, thinks those are good questions to ask. And he isn't quite sure the answers matter.
"I don't know, I'm curious," he wondered before a rehearsal for the Sunday telecast, during which Radiohead is set to perform. "Are we the kind of band that it would change anything, really? It's sort of hard to imagine that it would."
Radiohead's "In Rainbows" was first released via the Internet in the fall of 2007 in a pay-what-you-wish model that shook up a shaky industry. The band achieved double-platinum success in the past but is not the kind of act that churns out radio hits or blockbuster CDs like Coldplay or Lil Wayne, both competitors in the album of the year race (also up for best album are the unlikely pairing of Robert Plant and Alison Krauss; and platinum R&B singer-songwriter Ne-Yo).
Much of the talk heading into the Grammys has been about Lil Wayne, the rapper who is up for a leading eight Grammys, and Coldplay, which garnered seven.
But Radiohead — which includes Greenwood, frontman Thom Yorke, guitarist Ed O'Brien, drummer Phil Selway and Greenwood's brother Colin — was showered with six Grammy nominations (and the album got a seventh for the producer of the year for Nigel Goodrich) for "In Rainbows," a surreal and hypnotic mix of sounds.
Though the British group has lost the album-of-the-year category twice before, when they were nominated for the seminal albums "Kid A" and "OK Computer," Greenwood doesn't feel like the band is due to finally be rewarded.
In fact, he claimed ignorance on the significance of the American awards ceremony.
"I'm confused, because whenever I watch 'The Simpsons,' they're very rude about the Grammys," he said with a laugh in between spoonfuls of soup at the famed Chateau Marmond hotel. "It's hard to know how important they are."
Besides arguable prestige, the Grammys undoubtedly can provide a significant sales boost for winners in top categories, and along with its telecast, introduce an act to a whole new audience.
But that's never been much of a goal for Greenwood and his band.
"It's a big paradox for us. We're sort of ambitious, but maybe not ambitious enough," he said. "You hear some bands saying they want to be the biggest they want to be the greatest. We do and we don't.
"We don't and then we see other bands doing really well, and then we say, 'We should be doing some of that, we should be a little bit like that,"' he laughs.
To that end, Greenwood jokingly practiced his pose for Grammy day, holding out his arms and imagining the armful of Grammys that Radiohead might pick up.
But in typical self-depricating fashion, he conceded that the reality might consist of the band following Coldplay around — "helping them hold theirs."