Lil Uzi Vert concert-goer throws Bible at the rapper during his performance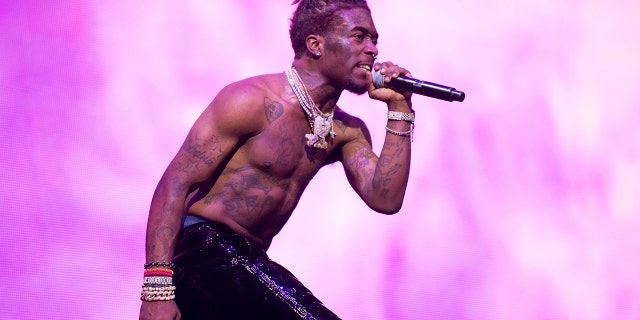 Lil Uzi Vert heard the good news from a spirited fan this weekend — the hard way!
The rapper, 24, had a Bible thrown at him by a fan while performing in Connecticut over the weekend.
But unlike Swae Lee, who was left bloodied after a fan hit him in the face with their phone the same evening, Uzi appeared to have fun with the unexpected gift.
WARNING: THE FOLLOWING VIDEO CONTAINS EXPLICIT LANGUAGE
In video of the incident, he can be can be seen letting out a hearty laugh upon realizing what had been chucked at him and spent the rest of the performance of his hit single "XO Tour Llif3" flipping through the pages of the sacred text.
It's unclear why exactly the fan felt the need to throw the good book at Uzi, though he has dabbled with satanic imagery before and told fans at the Wireless Festival in London last month that they were going to hell with him.
It might also have something to do with the purported Heaven's Gate-inspired artwork of his upcoming album "Eternal Atake."
This story originally appeared in the New York Post.