Lena Dunham reveals total hysterectomy after long battle with endometriosis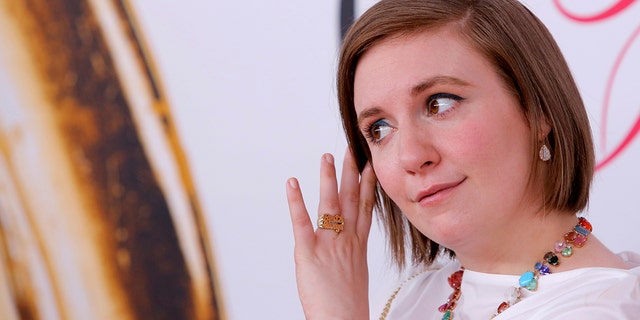 NEWYou can now listen to Fox News articles!
After battling chronic pain from endometriosis for several years, Lena Dunham revealed she underwent a total hysterectomy procedure.
Dunham, 31, explained in a March 2018 issue of Vogue (via Endometriosis Foundation of America), that she made the tough decision to have her cervix and uterus surgically removed after enduring "years of complex surgeries measuring in the double digits."
"In addition to endometrial disease," Dunham wrote, "an odd hump-like protrusion and a septum running down the middle, I have retrograde bleeding, a.k.a. my period running in reverse so that my stomach is full of blood. My ovary has settled in on the muscles around the sacral nerves in my back that allow us to walk. Let's please not even talk about my uterine lining. The only beautiful detail is that the organ—which is meant to be shaped like a light bulb—was shaped like a heart."
Dunham believed she was endometriosis-free last April, but after being rushed to the hospital during the Met Gala, it was revealed that the illness had remained.
The former "Girls' star has been very open about her battle with the disorder where tissue that is supposed to grow inside the uterus instead grows on the outside, and has been outspoken about the need to spread awareness.
And as for having children, Dunham, who recently split from longtime boyfriend Jack Antonoff, remains optimistic.
"I may have felt choiceless before, but I know I have choices now," she wrote. "Soon I'll start exploring whether my ovaries, which remain someplace inside me in that vast cavern of organs and scar tissue, have eggs. Adoption is a thrilling truth I'll pursue with all my might."
This article originally appeared in Page Six.