Latinos shine: Gina Rodriguez, Oscar Isaac nab second Golden Globe nominations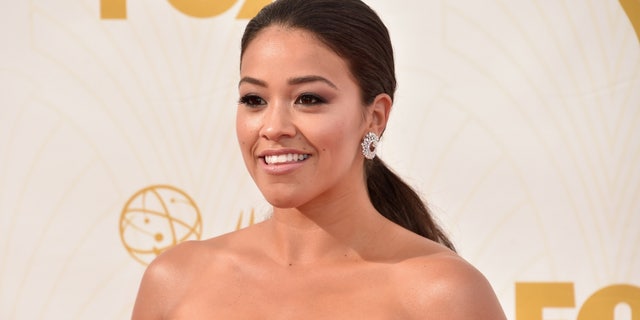 Latino stars are shinning bright for the Golden Globes.
This year the Hollywood Foreign Press Association is considering five Latino talents to take home the prestigious award for their work in front and behind the camera.
Gina Rodriguez, who last year became the second Latina to win a Golden Globe in the best actress in a TV series category, was nominated once again for her work on "Jane the Virgin."
"Speechless gratitude," the 31-year-old tweeted soon after the nominations were announced Thursday from Los Angeles.
In a statement to the press, Rodriguez said: "Today two fantastic things happened. My work on 'Jane' was recognized and celebrated by some of my favorite people for a second year. And my student loans from the university that taught me to act were paid off. Education works, how serendipitous."
This time around she will duke it out with Rachael Bloom from "Crazy Ex-Girlfriend," Jamie Lee Curtis from "Scream Queens," "Veep"'s Julia Louis-Dreyfus, and Lily Tomlin for her work in "Grace and Frankie."
Also nabbing his second Golden Globe nod is Guatemalan-American actor Oscar Isaac for his work in the HBO miniseries "Show Me a Hero." The 36-year-old Julliard-trained actor was previously nominated for best movie actor for playing title role in 2013's "Inside Llewyn Davis."
He faces challenges from Idris Elba from "Luther," David Oyelowo from "Nightingale," Mark Rylance from "Wolf Hall" and "Fargo" actor Patrick Wilson.
Mexican director Alejandro Gonzalez Iñarritu received two nominations for "The Revenant," starring Leonardo DiCaprio, who also received a best actor in motion film nod . The film, which follows a frontiersman's path of vengeance against those who left him for dead after a bear mauling, was also nominated for best drama motion picture and best original score.
"I can't believe this time last year we were in Calgary shooting 'The Revenant,' and right now I'm in London and just heard the good news! I'm thrilled for our incredible cast and crew," Iñarritu told Fox News Latino in a statement.
"Any nominations for this film are an acknowledgement of them, their hard work and great passion. I'm especially happy for Leo, his emotional performance and what he does is truly remarkable. This film is very personal for me; so I think I will have a drink with my daughter tonight to toast to everyone who was a part of it. Thank you to the HFPA, this is very nice," he wrote.
For best motion picture, "The Revenant" faces challenges from "Carol," "Mad Max: Fury Road," "Room" and "Spotlight."
Iñarritu's fellow Mexican, Gael Garcia Bernal, nabbed his first ever Golden Globe nomination for his work in Amazon's "Mozart in the Jungle" as brash new maestro Rodrigo, who stirs up the New York Symphony.
He will be up against "Master of None" actor Aziz Ansari, Rob Lowe from "The Grinder," Patrick Stewart from "Blunt Talk" and Jeffrey Tambor of "Transparent" for best performance by an actor in a TV comedy.
Brazilian actor Wagner Moura also received his first Golden Globe nomination for his cunning portrayal of the notorious Colombian drug lord Pablo Escobar on "Narcos." He will duke it out with "Mad Men"'s Jon Hamm, Rami Malek of "Mr. Robot," Rob Odenkirk from "Better Call Saul" and Live Schreiber for "Ray Donovan."
The Netflix original series, which follows the rise and fall of the Colombian kingpin, was also best drama television series against "Empire," "Game of Thrones," "Mr. Robot" and "Outlander."
Ricky Gervais returns as host for the 73rd annual Golden Globes on Jan. 10.