Kristin Chenoweth says she weighs 88 pounds, is she unhealthy?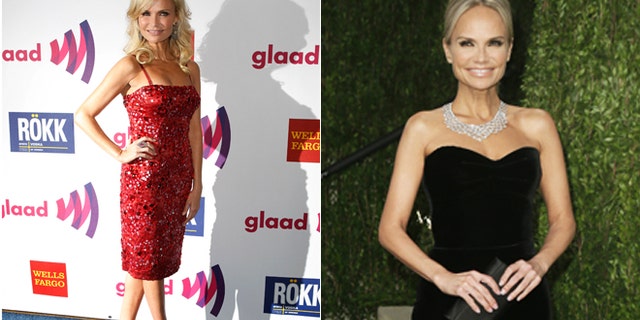 It's obvious that Kristin Chenoweth is thin and petite, but in a recent tweet, the 44-year-old actress revealed she weighs just 88 pounds.

But somehow, the 4-foot 11-inch star still seems unhappy with her body.

"How can one weigh 88 lbs and still have a muffin top?" she wrote on Twitter on March 30, adding that her soda habits may be the issue.

Around the same time, she tweeted about working out, writing that she hates exercise.

A recent US Weekly article raved about Chenoweth's body, calling the actress "slim" and "toned," adding that her trips to the gym have gotten her in "great shape."

But several medical experts told FOX 411 Chenoweth's double digit weight is anything but great.
"That [weight] is not normal," said Dr. Adam Hamawy, a board-certified plastic surgeon who does not treat Chenoweth. "For an average person that is 4 [foot] 11 the ideal weight is between 110 pounds and 125 pounds, and that can vary a little bit... But 88 pounds is definitely way low."

He said even with Chenoweth's petite figure, he estimates she should weigh at least 100 pounds.

Dr. Todd Schlifstein,who also does not work with Chenoweth, agreed, saying that the actress could face a number of health risks at such a low weight.

"Does she have enough nutritional intake to support her body's needs? Is she getting enough calories, vitamins and nutrients to remain healthy?" he questioned.

Hamawy added that Chenoweth's low weight sets a bad example for her young fans.

"Everyone wants to look good, and everyone wants to look beautiful but having a distorted view of beauty is something that affects young girls," he said. "They shouldn't be looking at this as realistic."

In an email sent to FOX 411 rep for Chenoweth called her tweet about her weight "old news," adding, "She is 4 [foot] 11. She is tiny!!!"