Kristen Stewart defends controversial threesome scene in film adaptation of 'On the Road,' report says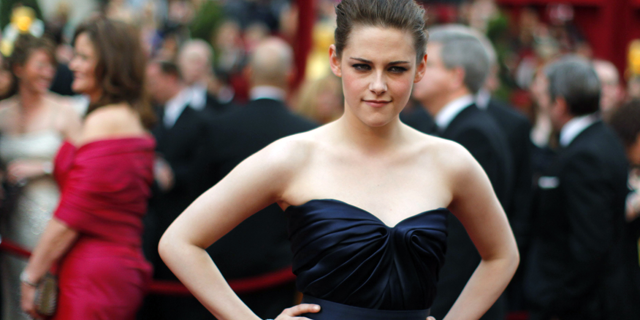 Kristen Stewart is under fire for appearing topless and in a threesome in her new movie, "On the Road," which premiered at the Cannes Film Festival yesterday. But while decency groups cause a flap about the edgy role, Stewart has defended her choice, saying "I like pushing myself."
"In the film 'On The Road,' Kristen Stewart engages in a threesome and masturbates two male characters," Dan Gainor of the Culture and Media Institute complains to Radar Online. "How will parents who took their daughters to see the 'Twilight' movies explain this? It is irresponsible of Stewart and manipulative of Hollywood bosses."
READ: Kristen Stewart: 'I wanted to go topless.'
However, if she is aware of Gainor's complaint, Stewart doesn't seem too concerned. At a press conference for the film yesterday, she talked about the film's more sexual scenes. In the movie, based on Jack Kerouac's 1957 book, Stewart plays Luanne Henderson, the 16-year-old wife of Kerouac's friend Neal Cassasdy. Reports say that the actress is shown topless in a backseat with actors Sam Riley, who plays Kerouac, and Garrett Hedlund, who plays Cassady.
"I wanted to do [the scene]," said Stewart. "I love pushing. I love scaring myself. I've always wanted to get as close to an experience as I could."
Stewart revealed that, to prep for the role, the actors attended a four week "Beat Generation" boot camp.
"I'm usually self conscious about running around town," said Stewart. "But I got to live more in those four weeks than I ever usually do in my life."