Kim Kardashian shoots down speculation she and Drake had sexual relationship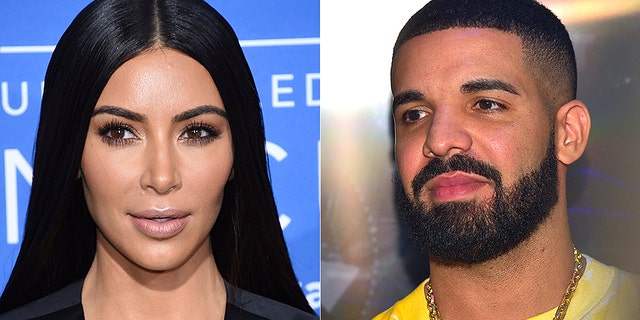 Kim Kardashian shot down speculation Monday that she had a sexual relationship with hip-hop superstar Drake.
Kardashian was responding to the rumors that surfaced on Complex's daily hip-hop debate show "Everyday Struggle," in which Nick Cannon and DJ Akademiks debated whether Kanye West ended the Drake and Pusha T feud because the Toronto rapper held something over West.
"I think Drake [had sex with] Kim K," Akademiks said.
Cannon replied that notion wasn't "that far off of a concept."
Cannon received some backlash over speculating whether Kardashian and Drake ever had a sexual relationship.
"There's something real personal Drake holds over that whole family, that he's like, 'Y'all don't want me to let this out,'" Cannon said.
The Shade Room posted the clip of Cannon and Akademiks talking about Kardashian and Drake. The reality television star shot down the rumor in a five-word comment: "Never happened. End of story."
According to TMZ, the rumor of a relationship between the two began with the hit song "In My Feelings." In it, Drake refers to a woman as "Kiki," Kardashian's nickname in her family — as it is well documented on her reality show "Keeping up with the Kardashians."
Another piece of speculation was during Drake's verse in Travis Scott's song "Sicko Mode."
"I crept down the block, made a right, cut the lights, paid the price," he raps.
However, sources told TMZ the two have more of a cordial relationship and never had a personal one or had a friendship of any kind. The sources also denied the two ever "hooking up."