Kid Rock cleared of election-law violations after promoting Senate run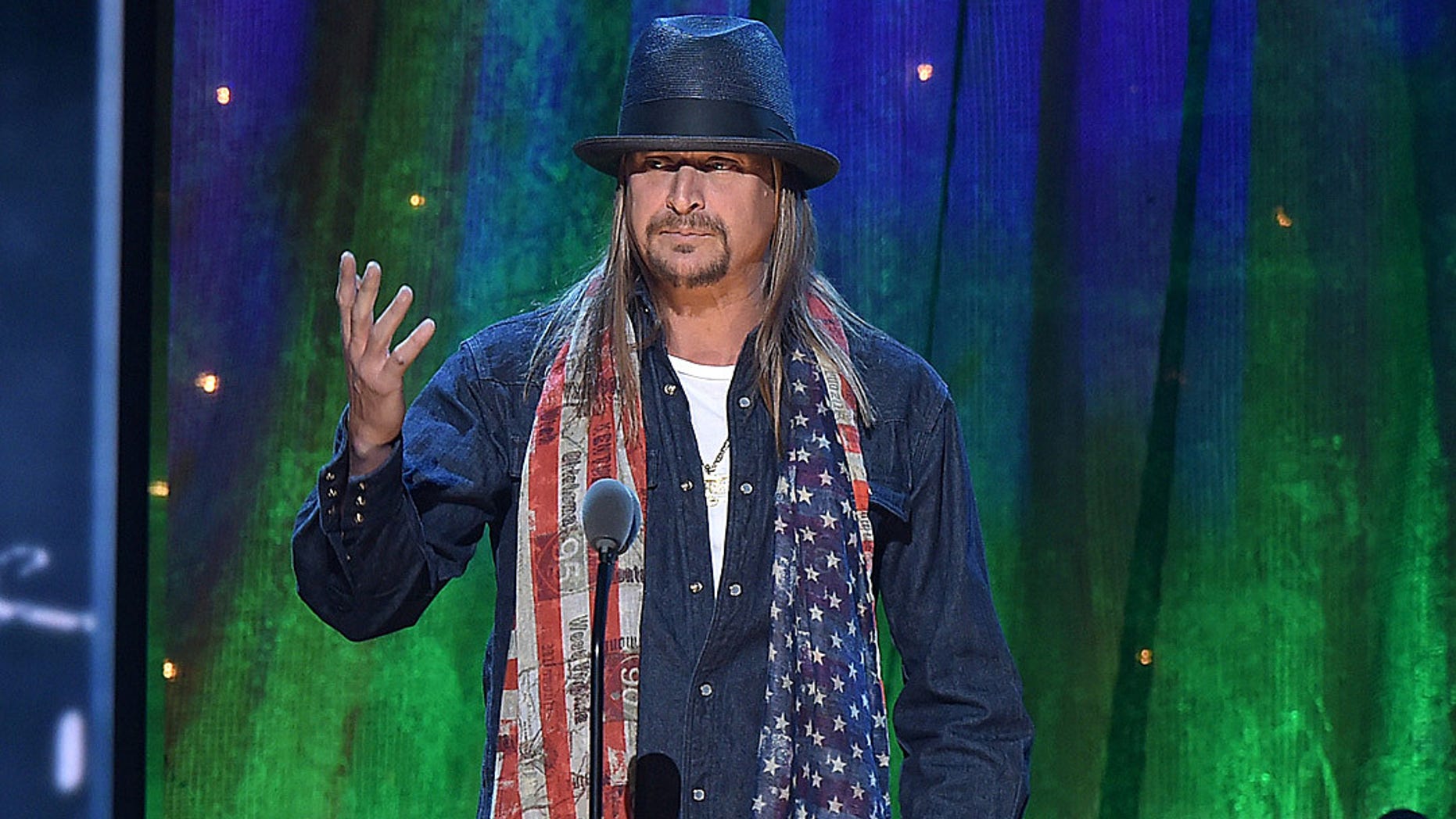 Kid Rock said his talk of a U.S. Senate run was just a stunt -- and now federal election officials apparently believe him.
The rocker will not face federal campaign violations after the Federal Election Commission determined this week that his potential campaign in Michigan was "an artistic and commercial undertaking" to promote his new album and tour.
The FEC nixed a complaint last week from a watchdog group contending that the rocker violated federal campaign and financial reporting rules, the Detroit Free Press reported. The FEC also cleared Rock's record label, Warner Bros., of wrongdoing.
Kid Rock, whose real name is Robert Ritchie, hinted at a run in summer 2017 to unseat incumbent Sen. Debbie Stabenow, D-Mich. He even launched a "Kid Rock for Senate" website.
He then told Howard Stern in October 2017 that all the political hype was nothing more than a stunt for his upcoming album.
The FEC determined that Kid Rock, "does not appear to have taken even the most basic steps to become a candidate," according to the Free Press.
"There is no evidence that Ritchie ever established a committee or campaign account, sought ballot access, hired a campaign staff or political consultants, sought to participate in a candidate debate, opened a campaign office, or solicited contributions for a campaign," according to the FEC's decision.
"Nor does the record show that Ritchie made statements indicating he was a candidate under his legal name."
Kid Rock stated under oath that his "Kid Rock for US Senate" was "part-and-parcel of his expression as an artist, including music, staging, merchandising, and advertising."
The rocker said in a sworn statement to the FEC earlier this month that his "political message" was tied to his art and the political stunt was "created for a fan base," the newspaper reported.
Michigan law also bars candidates from using a stage name when running for office. The FEC agreed "Kid Rock" couldn't have been a candidate in the first place.
Stabenow defeated GOP candidate John James to retain her seat earlier this month.