Khloe Kardashian slams troll's Tristan Thompson cheating scandal commentary on Twitter
NEWYou can now listen to Fox News articles!
Khloe Kardashian is firing back at critics for weighing in on her relationship with Tristan Thompson, weeks after news outlets reported the Cleveland Cavaliers player cheated on her.
The reality TV star has yet to address the allegations publicly — but she has posted cryptic quotes online that many believe are related to the scandal.
Fans slammed Kardashian for getting back together with Thompson after the birth of their daughter, True, on April 12. Just days before the birth, videos and photos were released showing Thompson cheating on Kardashian with at least five different women.
"A year from now @khloekardashian will be over all of this and feeling salty for her super passive IG posts," a critic tweeted Wednesday. "She's just in the stage of 'but I love him!' Until then let her pretend he's changed and they'll be a happy family. #WednesdayWisdom."
The user was most likely referring to several quotes posted on Kardashian's Instagram Story in recent weeks, including one reportedly posted on May 24 that read, "Something you've been praying for is about to happen for you. You've had enough lessons. You've been patient long enough. You've remained strong through many trials and challenges. Nothing broke you. You're still standing strong. Now is the time for you to start receiving."
Kardashian clapped back at the comment, telling the Twitter troll to never make assumptions.
KHLOE KARDASHIAN REPORTEDLY WENT 'BALLISTIC' OVER TRISTAN THOMPSON CHEATING RUMORS
"Babe that's not wisdom at all because you're assuming you know who I'm talking about and you're assuming you know my feelings. Assuming anything is anything but wisdom," Khloe replied in a tweet, which has been shared by hundreds.
Fans quickly took to Kardashian's defense, flooding the critic's mentions on Twitter.

"Khloe just because your life has been in front of a camera folk presume they know who you are, truth of the matter is they couldn't be further from the truth, you enjoy your life and make the choices you know are best for you and your family, sending you lots of love Momma Hull x," one Twitter user wrote.
"I'm just gonna say as long as @khloekardashian is happy then we shouldn't worry about The Who, what, why, when, and where," another added.
KHLOE KARDASHIAN CHEATING SCANDAL 'SO F---ED' UP, KIM SAYS
"Don't mind them koko. People will always assume especially the worst things about you. But you just stay unbothered. Love you and true. I wish you both happiness," another woman commented.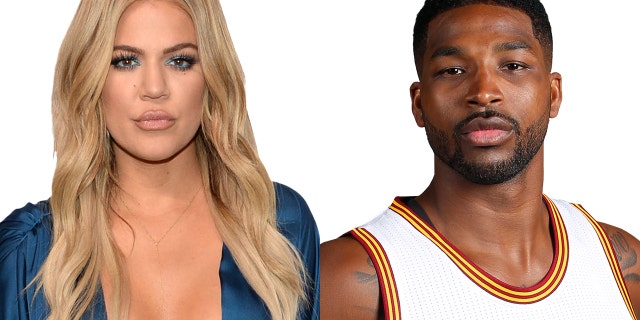 The critic, who said she was "no troll," fired back, "Since I don't view khloe as my 'queen' or 'boo' or 'mama' her response or yours does not hurt my feelings. Like at all. #byeeeeee."
Kardashian and Thompson have reportedly had a rocky relationship following the basketball star's public cheating scandal. In late May, a source told Us Weekly the couple has been "fighting constantly — all the time."
KHLOE KARDASHIAN, TRISTAN THOMPSON 'FIGHTING CONSTANTLY' AFTER APPARENT RECONCILIATION, REPORT SAYS
"She doesn't know how she's going to rebuild trust in him. She knows her family and friends aren't supporting him or her right now," the source told the magazine.
Photos of Thompson kissing a woman at a rooftop bar in New York City were first posted by The Daily Mail on April 10. Shortly after, The Shade Room posted a separate video showing Thompson and the woman appearing to enter a Four Seasons hotel together.
TMZ also shared a video from October appearing to show the basketball star kissing a woman at a DC hookah lounge. The same video also appeared to show Thompson touching and engaging with two other women. Kardashian was three months pregnant at the time.
Fox News' Morgan M. Evans contributed to this report.