Kevin Spacey shares 'House of Cards'-inspired video as authorities announce he faces felony sex assault charge
Kevin Spacey shared a bizarre video of himself Monday as his Frank Underwood character from Netflix's "House of Cards" after authorities announced he faces a felony charge for allegedly sexually assaulting the teenage son of former WCVB news anchor Heather Unruh at a Nantucket bar in July 2016.
The Boston Globe was the first to report that Cape and Islands District Attorney Michael O'Keefe said the actor will be arraigned on a charge of indecent assault and battery on Jan. 7, 2019, at Nantucket District Court.
A lawyer for Spacey did not immediately return Fox News' request for comment. However, as the news broke, the actor shared a video of himself on YouTube titled, "Let Me Be Frank."
CLICK HERE TO GET THE FOX NEWS APP
"I know what you want," Spacey says as Underwood in the video. "Oh sure, they may have tried to separate us, but what we have is too strong, it's too powerful and after all, we shared everything, you and I. I told you my deepest, darkest secrets. I showed you exactly what people are capable of. I shocked you with my honesty, but mostly I challenged you and made you think. And you trusted me even though you knew you shouldn't. So we're not done, no matter what anyone says. And besides, I know what you want: You want me back."
Spacey's call to "let me be Frank" is seemingly in reference to Netflix firing him from the political drama after he was accused of sexual assault last year. Later in the video, the actor, still as Underwood, appears to reference his character's untimely death in the series saying, "All this presumption made for such an unsatisfying ending and to think it could have been such a memorable send-off."
The 59-year-old actor also asks his listeners to refrain from rushing to judgment without evidence or facts because "you're smarter than that ... Because I can promise you this, if I didn't pay the price for the things we both know I did do, I'm certainly not going to pay the price for the things I didn't do."
Spacey then acknowledges people will call him out for "being disrespectful" for "not playing by the rules," but points out that he "never did" and "you loved it."
"Despite all the poppycock, the animosity, the headlines the impeachment without a trial, despite everything, despite even my own death, I feel surprisingly good and my confidence grows each day that soon enough you will know the full truth."
Spacey then pauses and references a spoiler from Season 6 of "House of Cards," in which Underwood's ring reappears later in the season despite it allegedly being buried with him.
"Now that I think of it, you never actually saw me die did you?" he asks after a long pause. He then puts on the ring from the show and concludes the three-minute video saying, "Conclusions can be so deceiving. Miss me?"
The charge comes after Unruh alleged last year that Spacey groped her son in July 2016. According to her story, her son was 18 when he finished his shift as a busboy at a bar Spacey was at in Nantucket. He told the actor that he was of legal drinking age and Spacey reportedly bought him many drinks. When he was intoxicated, Spacey allegedly reached into the man's pants and grabbed his genitals without consent. A stranger approached her son, who is now a sophomore in college, to tell him to run, which he did.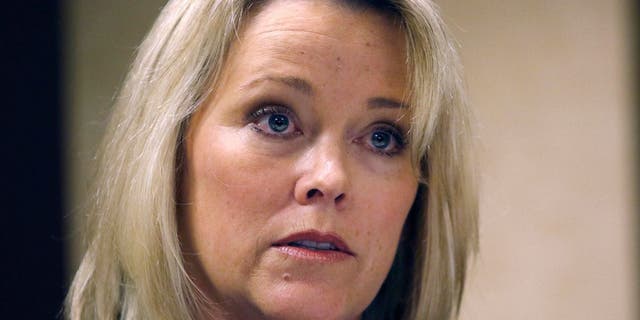 The family then filed a police report as the incident falls within the Massachusetts statute of limitations for this kind of crime.
Spacey has been accused of sexual misconduct by nearly a dozen men as well at London's Old Vic theater, where he served as artistic director from 2004 to 2015. An internal investigation into the theater allegedly found 20 counts of sexual misconduct by Spacey.
"Rent" actor Anthony Rapp was the first to accuse the actor, alleging in October 2017 that Spacey made a sexual advance toward him when he was 14.
Rapp told Buzzfeed News at the time that in 1986, Spacey, a fellow Broadway actor, invited Rapp to his apartment for a party. Later in the evening, Spacey, then 26, allegedly "picked Rapp up, placed him on his bed, and climbed on top of him, making a sexual advance," according to the report.
"He was trying to seduce me," Rapp recalled. "I don't know if I would have used that language. But I was aware that he was trying to get with me sexually."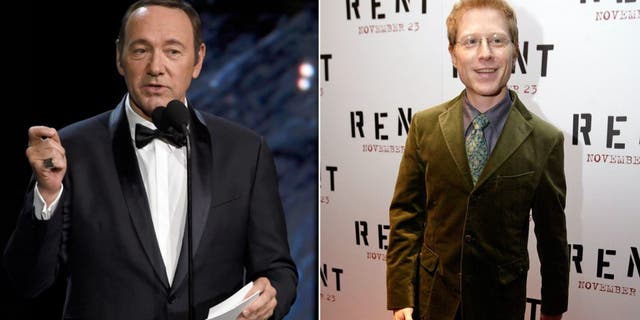 Spacey released a statement on his Twitter after Rapp's accusations were made public, saying he has "a lot of respect and admiration for Anthony Rapp as an actor" and said he doesn't remember the encounter.
The Associated Press contributed to this report.