Kelsey Grammer addresses possibility of 'Frasier' and 'Cheers' reboots, shares his biggest life lesson: 'Trust in God'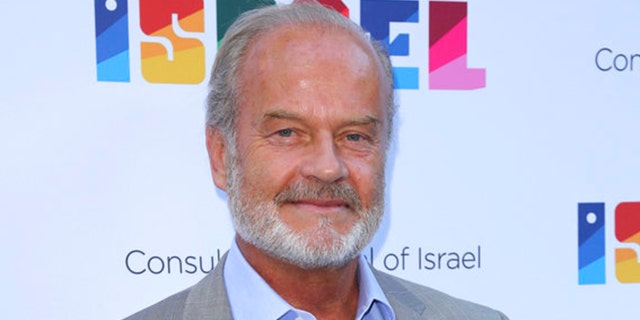 LOS ANGELES – Kelsey Grammer has been a fixture on television for many years, but two of his most well-known roles are from his time during the sitcoms "Frasier" and "Cheers."
When asked about how serious all of the whispers were surrounding a potential "Frasier" reboot, Grammer told reporters at the 2018 Television Critics Associations' Summer Press Tour in Beverly Hills, Calif. Thursday that "it's in the early stages."
"I have a wonderful life," he continued. "I played Frasier for 20 years. It might happen again. It might not."
Grammer, who starred as Dr. Frasier Crane from 1993 to 2004 on the hit comedy series, went on to share that he's only interested in a potential reboot "if it's going to be a really great show."
"That's all," Grammer stated, expressing again, that so far "it's all talk at this point."
The star also kept tight-lipped on where a possible reboot would take place. As fans remember, Frasier left for Chicago in the final episode of the Seattle-based series.
"We have no idea what happened to him after that," Grammer said.
As for if a shorter-order series would make any difference to get the Emmy-award winning actor to sign on? Grammer replied: "Who knows?"
"Honestly, the work is great," he said. "Once you start doing it, multi-cam is fantastic, you have a great life and you have a good career at the same time.
"There would be nothing wrong with doing a full-blown season if that were the case," he added, noting that they "just have to make sure it's going to be a great show."
"If it's not going to be a great show, if we don't hear a pitch that really hits it out of the park, it probably won't happen," he explained.
Grammer also addressed where the show, which originally aired for 11 seasons on NBC, would land.
"I think NBC may not be interested," the star admitted. "It might just go somewhere else, if that were the case. Possibly."
Looking back at his time on the show, Grammer said that Frasier "was a wonderful character to play" however, right now he doesn't necessarily "miss him."
"I'm playing some great stuff now, so I'm having a lot of fun," he explained.
Another potential show Grammer could one day add to his plate? A "Cheers" reboot.
When asked about the possibility, the star revealed that the idea "has crossed people's minds."
"But I'm not in charge of that," he added with a laugh.
Aside from his career, Grammer also reflected on the biggest lesson he's learned in his life.
"Slow down. Don't worry about it so much. Trust in God. Those are some of the chief ones," he shared, adding that he "always" had faith in God when he "was younger," but lost it following the 1975 murder of his 18-year-old sister.
"I lost my faith when my sister died, and went through a bit of a difficult time after that," Grammer said.
"But always in the back of my mind, an old buddy of mine used to say, 'I fell to my knees, and I cried out to the God of my childhood, and there was answer.'"