Kelly picked Dylan! Tabloid says '90210' stars Jennie Garth and Luke Perry now an item in real-life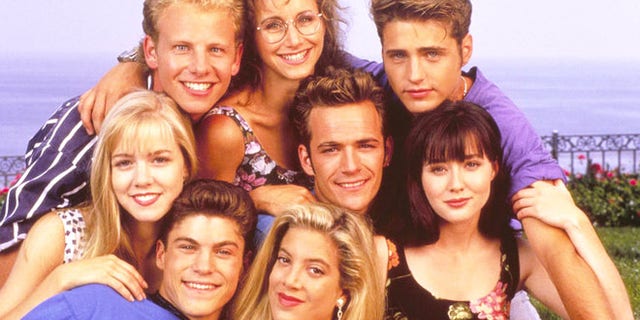 They grew up on TV together. They're both pretty. They both like each other. They're both available.
So are 'Beverly Hills 90210' super couple Luke Perry and Jennie Garth now a real-life couple, too?
The National Enquirer says they are.
The tabloid said the actors fell hard for each other while filming commercials together for Old Navy.
"Since seeing Luke again, Jennie has fallen in love with him and Luke feels the same," the Enquirer quoted a source as saying. "There is an electricity between them that has been revived after all these years. It just happened."
Garth's rep poked a hole in the story saying the two were best friends and nothing more, but since Garth, 40, and Perry, 45, are both divorced, could their friendship now develop into something more?
Could Kelly have finally picked Dylan?