Kelly Clarkson wants to get pregnant now!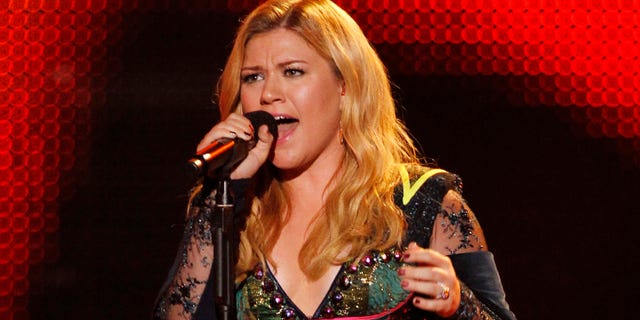 Kelly Clarkson only got married last month but she's already itching to get pregnant. The singer admitted on "The Tonight Show" that she and her new husband, music manager Brandon Blackstock are eager to start a family.
"[We want a baby] now!" she crowed. "Practice makes perfect! We're trying, trying, trying … Like rabbits!"
When the "American Idol" winner married Blackstock she instantly became a step-mother to his two children from a previous relationship, Savannah, 11 and Seth, 7 and clearly that experience has strengthened her desire to become a mom.
"We have two kids. And they're so great," she gushed. "And I never wanted kids before, but now I want, like, five."
When Leno queried whether she was actually pregnant now, the "Because of You" singer replied a tad evasively, "We are not announcing anything right now!"