Katy Perry's Handprint Ceremony, Nickelodeon's Crazy Movie Idea, and Much, Much More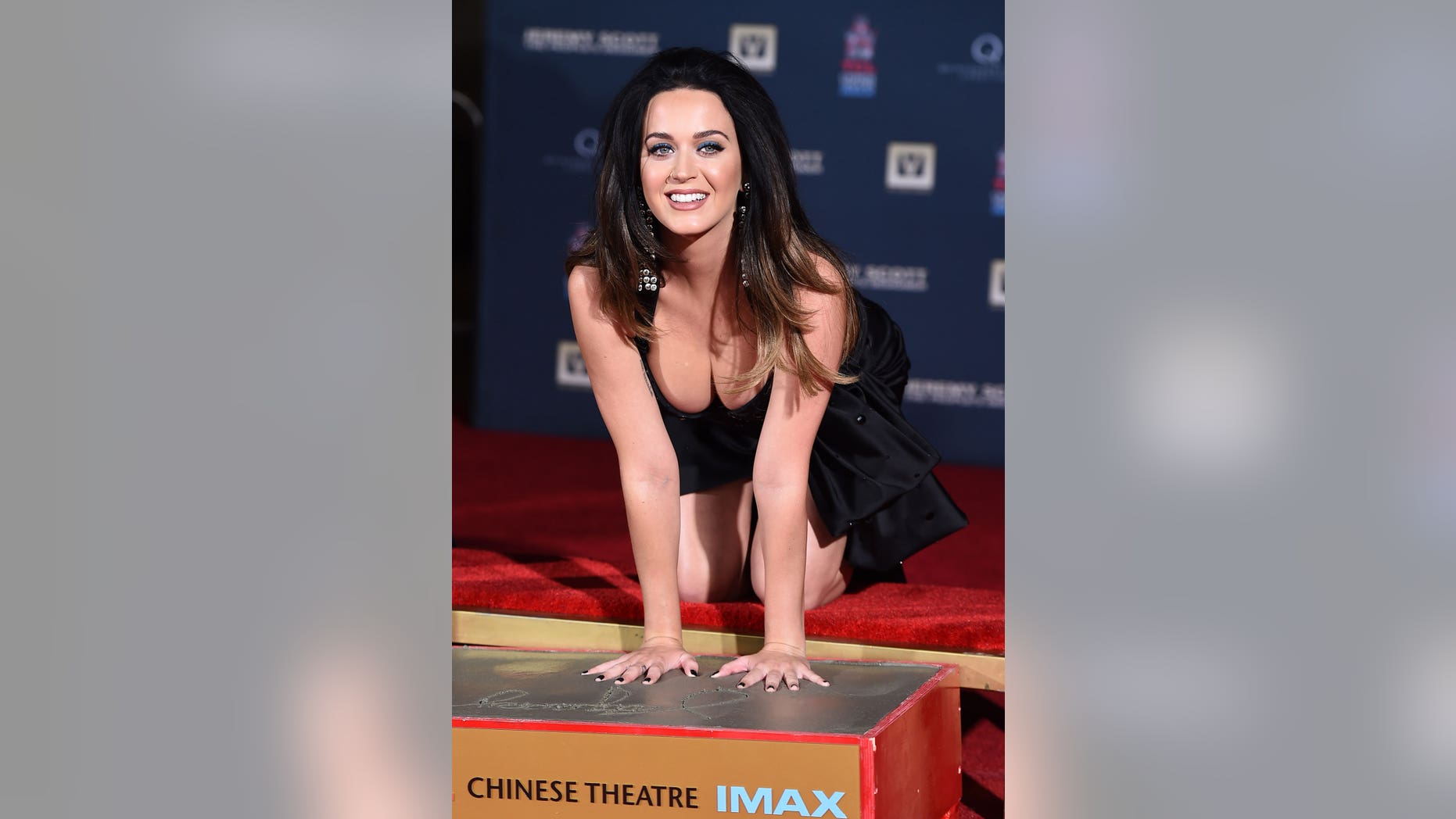 Here's what people are talking about:
• On Tuesday, Katy Perry was honored with a ceremony in front of the famed TCL Chinese Theatre in Hollywood (above). But despite her best efforts (and low neckline), she left an impression of her handprints — and only her handprints — in a block of cement.
• Nickelodeon is reportedly teaming up with Paramount Pictures to develop an "Avengers"-style film based on its old "Nicktoons" cartoons, including "Rugrats," "Ren and Stimpy," "Hey Arnold!" and "Rocko's Modern Life." So expect to see your favorite characters meeting up across their respective animated worlds, hopefully for friendly game of "Don't Whiz on the Electric Fence."
• In response to reports that his marriage was on the rocks, Patriots quarterback Tom Brady told a Boston radio station that he and Gisele Bundchen are "in a great place." However, it's unclear if he was referring to their marriage, or if he meant they were literally "in a great place," and merely referring to one of their many mansions.
• Kylie Jenner posed for the cover of Galore magazine's "Generation Bombshell" issue wearing what we're supposed to believe is an article of clothing, despite the copious amounts of flesh peeking through the thin straps of fabric over her bosom (below). We do concede that she's wearing pants, though.
• On Tuesday's episode of "The Howard Stern Show," talk-show host Ellen DeGeneres revealed that joining the "American Idol" judging panel in the show's ninth season was "one of the worst decisions" she's ever made. And this is coming from a woman who appeared in Pauly Shore's 2003 comeback film "Pauly Shore is Dead"!
• The Miss America Organization has revealed a look at the state-themed footwear each of the contestants will be wearing at Saturday evening's "Show Us Your Shoes" parade in Atlantic City. Miss Montana's dinosaur-themed heels were probably the zaniest (below), but that's only because Miss Wisconsin won't be wearing pumps made entirely of cheese, like we were all hoping.
• According to Neilsen, Stephen Colbert's debut episode of "The Late Show" was watched by 4.9 percent of television viewers — almost double the number watching "The Tonight Show With Jimmy Fallon." So what does this mean for late-night? Probably nothing, because now that we've got the gist of Colbert, we're all going back to watching "Seinfeld" reruns tonight.
• And finally, the first trailer for Jake Gyllenhaal's new film "Demolition" debuted on Monday (below), and in it, Gyllenhaal plays a widowed businessman who takes an interest in demolition as a theraputic means of rebuilding his life. He'll be damned if he's going to ditch his smart suit-and-tie combos, though.