Katie Couric will respond to Matt Lauer 'Today' Show scandal when she's 'ready'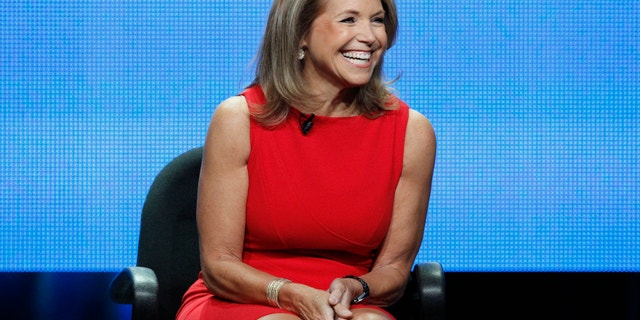 Former NBC "Today" show host and longtime friend of Matt Lauer, Kate Couric, finally weighed in on the sexual misconduct controversy surrounding her famous former co-host.
On Friday, Couric posted a throwback photo with her daughter on Instagram which was met with fans urging Couric to comment on Lauer.
"Nothing to say on Matt?? Huh – ya'll would have been all over the story years ago," said one commenter.
Couric eventually replied to her fan saying, "It's incredibly upsetting and I will say something when I'm ready to," Couric responded on her Instagram post, according to The Wrap. "Thanks for your interest."
People have been waiting for a response from Couric since the news broke of Lauer being fired from NBC for sexual misconduct back in November. Her comment was Couric's first step towards any public statement on Lauer, but some people were not so pleased with what Couric had to say on the social platform.
NBC News Chairman Andy Lack released a memo to fellow employees on Wednesday, November 29, after a complaint against Lauer was filed by a staffer detailing "inappropriate sexual behavior in the workplace." Lauer was fired shortly after.
The announcement was then made at the top of the "Today" show, featuring words from heartbroken co-hosts Savannah Guthrie and Hoda Kotb.
Lauer was a veteran co-host of the "Today" which he joined in 1994. The budding on-air journalist began as a news anchor for the show and became a co-host three years later. Lauer was the longest-serving "Today" host in history with a $20 million dollar contract according to a New York Post report. The long-time host celebrated his 20th anniversary of commenting at the Macy's Parade over Thanksgiving.
In 2012, Lauer was widely blamed for the firing of co-host Ann Curry, who was ousted from the show after only one year as a co-host. On Curry's last day, the two shared a tearful and awkward on-air goodbye, which continued to fuel the rumors of Lauer's involvement with her departure.
In a recent interview with People magazine, Curry admitted to "still processing" Lauer's termination, but didn't speak any further on the incident. Instead, she expressed her admiration for all the women this year who have been brave enough to speak out against sexual harassment in the workplace.
"Those women need to keep their jobs, and all women need to be able to work, to be able to thrive, without fear. This kind of behavior exists across industries, and it is so long overdue for it to stop," she told People. "This is a moment when we all need to be a beacon of light for those women, for all women, and for ourselves."