Katharine McPhee tells David Foster's daughter Erin that 'mommy and daddy need alone time'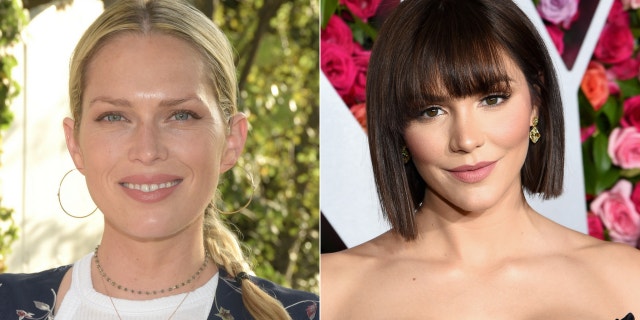 NEWYou can now listen to Fox News articles!
Katharine McPhee loves joking with her future stepchildren.
The 34-year-old singer posted an Instagram photo Tuesday of herself on her romantic vacation to Stuart Island, British Columbia with fiancé David Foster that prompted a response from the music producer's daughter Erin.
"Country album drops this week," McPhee captioned the picture.
"FEELS LIKE I COULD HAVE BEEN INVITED ON THIS BEAUTIFUL TRIP," Erin, who is just two years older than McPhee, commented on the post.
The "American Idol" alum responded to her future stepdaughter, "@erinfoster mommy and daddy need alone time."
This isn't the first time Erin joked about McPhee being her future stepmother. The "Barely Famous" star gave her seal of approval to McPhee and Foster's engagement shortly after their announcement in July.
DAVID FOSTER'S DAUGHTER SARA SAYS HER FRIENDS 'ALWAYS WANTED TO DATE' HER DAD
Erin commented on her father's Instagram post, "Mommy," while her sister Sara jokingly responded, "Out of the country. What did I miss?"
The sisters have been openly supportive of their father's relationship with McPhee, despite the 34-year age gap. Sara previously told Us Weekly that the "age difference [between David Foster and McPhee] means nothing" and that people should "mind their own business."
Sara, 37, also said in December that she and Erin are "very honest" with their father about his relationships.
"We approve of whoever is going to be good to my dad at the end of the day and we're very honest about it," Foster told Us Weekly last December. "If we ever thought that anyone was in something for the wrong reasons, we would be very vocal about it."
McPhee and Foster announced in early July they got engaged during their romantic trip in Italy. The news caused such a stir that McPhee, 34, defended her engagement on social media.