Katharine McPhee posts engagement ring photo on Instagram, says her late dad 'was so happy for me'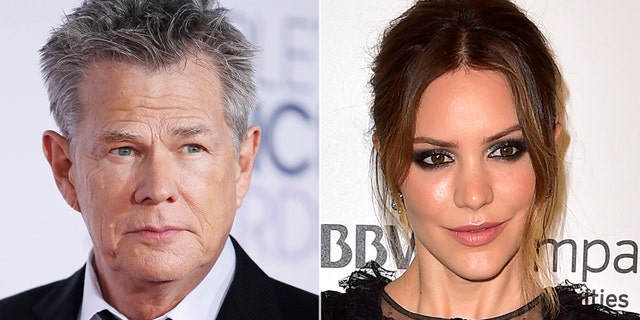 Katharine McPhee offered fans a peek of her engagement ring on social media Saturday, less than a week after breaking the tragic news that her father Daniel McPhee had died.
The actress shared the snap of her left hand with her more than 485,000 Instagram followers.
"It's been a hard week," the star confided in the caption. "Lots of tears but I want to thank my friends and family for all the love and support. My father was so happy for me."
She went on, "My ring was the last thing I showed my dad before he passed and makes me smile when I look at this as a reminder of our last conversation. And now I'm ready to share with all of you what has been my sunshine amongst this painful loss."
TOM BRADY WISHES WIFE GISELLE A HAPPY BIRTHDAY WITH SEXY PDA PHOTOS
The 34-year-old, whose engagement to 68-year-old David Foster was confirmed to Fox News on July 3, included a message in her post.
"My love wisely said to me the other day that 'death is the only thing that is 100 percent inevitable and the thing we are least prepared for,'" she wrote. "So today we're celebrating life and not forgetting love."
She earlier posted several snaps when she spoke about her late father on Instagram last week.
On Monday, McPhee wrote in part that "it is with heavy heart that I share that my sweet sweet Papa left this earth yesterday morning. We as a family are completely heartbroken and devastated."
CHESTER BENNINGTON'S WIFE AND LINKIN PARK BANDMATES PAY TRIBUTE TO THE LATE SINGER ON FIRST ANNIVERSARY OF HIS DEATH
McPhee took time to praise her father in the post, too.
"He was so kind and caring and made sure we knew how much he loved us," she later wrote. "Not sure my heart will ever be the same. I'm so sad he missed my broadway debut. But when I return to the stage next week I hope he can watch it in peace and from up above."