Kate Middleton's stripper cousin Katrina Darling says nude Prince Harry a 'party animal'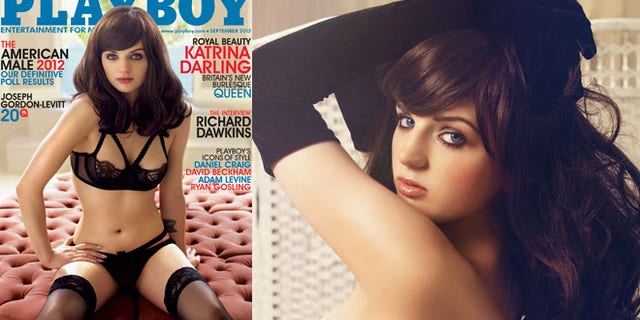 Katrina Darling, the burlesque dancing, Playboy cover model cousin of future Queen of England Kate Middleton, says she's glad Prince Harry got snapped nude over the weekend, as it "takes the heat off of me a little bit."
Darling, 22, told RumorFix.com that the candid pics of Harry naked with a young woman in his hotel room in Las Vegas were "really funny. I don't see what the big deal is. He's just a young man in [Las] Vegas enjoying himself. Although, he really needs to drop the friends that posted those pictures."
"I suppose he seems like a bit of a party animal," she added. "But I don't know if I could keep up with that."
Earlier this year, she was asked if the very single Prince Harry had a chance with her.
"I'm sure Prince Harry is an adorable guy, but I am a taken woman and Eton College men are not my cup of tea — too prestigious," she explained. "I like my men rough around the edges!"
Darling is Playboy magazine's September cover girl, and she talked to the men's magazine about what it was like when she found out, only recently, that she was related to royalty.
"It was the most ridiculous thing I ever heard," she said. "It's not every day something like that happens."