Kate Middleton, Prince William leave hospital after welcoming baby boy
Kate Middleton and Prince William proudly held their new bundle of joy as the couple left the hospital after welcoming a baby boy on Monday.
Prince William, wearing a simple blue suit, and the Duchess of Cambridge wearing a red dress with a white lace collar, waved to the hoards of media and royal watchers as they left the Lindo Wing of St. Mary's hospital.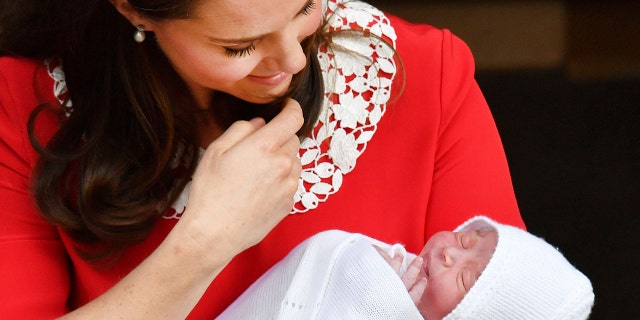 "Her Royal Highness The Duchess of Cambridge was safely delivered of a son at [11:01 a.m.]," a tweet from Kensington Palace announced. "The baby weighs 8lbs 7oz. The Duke of Cambridge was present for the birth."
"Her Royal Highness and her child are both doing well," the tweet continued.
This is the third child for the royal couple.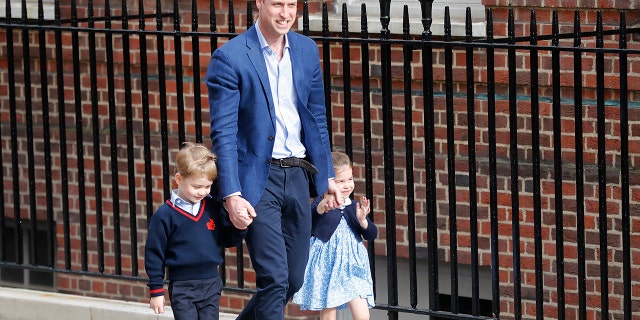 Prince William stepped out several hours after the child's birth. He returned about 30 minutes later and reentered the hospital holding the hands of the couple's two children, Prince George and Princess Charlotte. Charlotte waved at the cameras before heading inside.
Prince George, 4, and Princess Charlotte, who turns 3 next month, were born at the same hospital, as were William and his younger brother Prince Harry.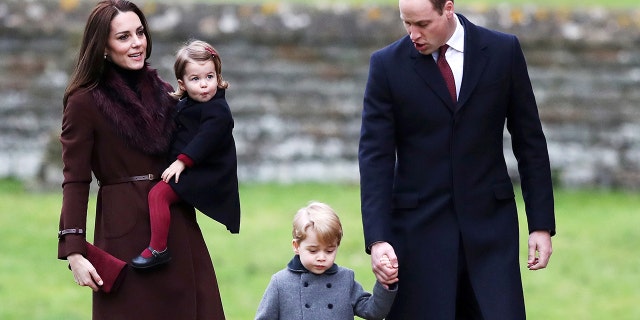 The baby is Queen Elizabeth II's sixth great-grandchild and fifth in line to the throne, after grandfather Prince Charles, father Prince William and the two older siblings.
The new arrival bumps Prince Harry to sixth place in the line of succession.
The 36-year-old Duchess of Cambridge carried out her last official engagement on March 22 before going on maternity leave.
As in her previous pregnancies, Kate suffered from hyperemesis gravidarum, a severe form of morning sickness. Officials announced both her previous pregnancies before the traditional 12-week mark because she was too unwell to attend public engagements.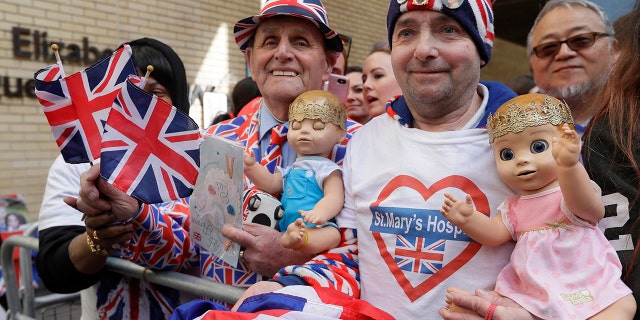 Television crews, journalists and royal fans have set up camp outside the hospital for the "royal baby watch" since early April in anticipation of the arrival.
Many are betting on a traditional royal name for the baby, with bookmakers saying Arthur and James are the most popular guesses. The baby's full title will be His Royal Highness, Prince (Name) of Cambridge.
Monday is St. George's Day, England's national day, but the baby is unlikely to be given the name since his older brother already has it.
The baby's birth comes weeks before William's younger brother, Harry, is set to marry American actress Meghan Markle on May 19.
The Associated Press contributed to this report.