Kate Hudson Channels JLO, Lady Gaga in New 'Glee' Episode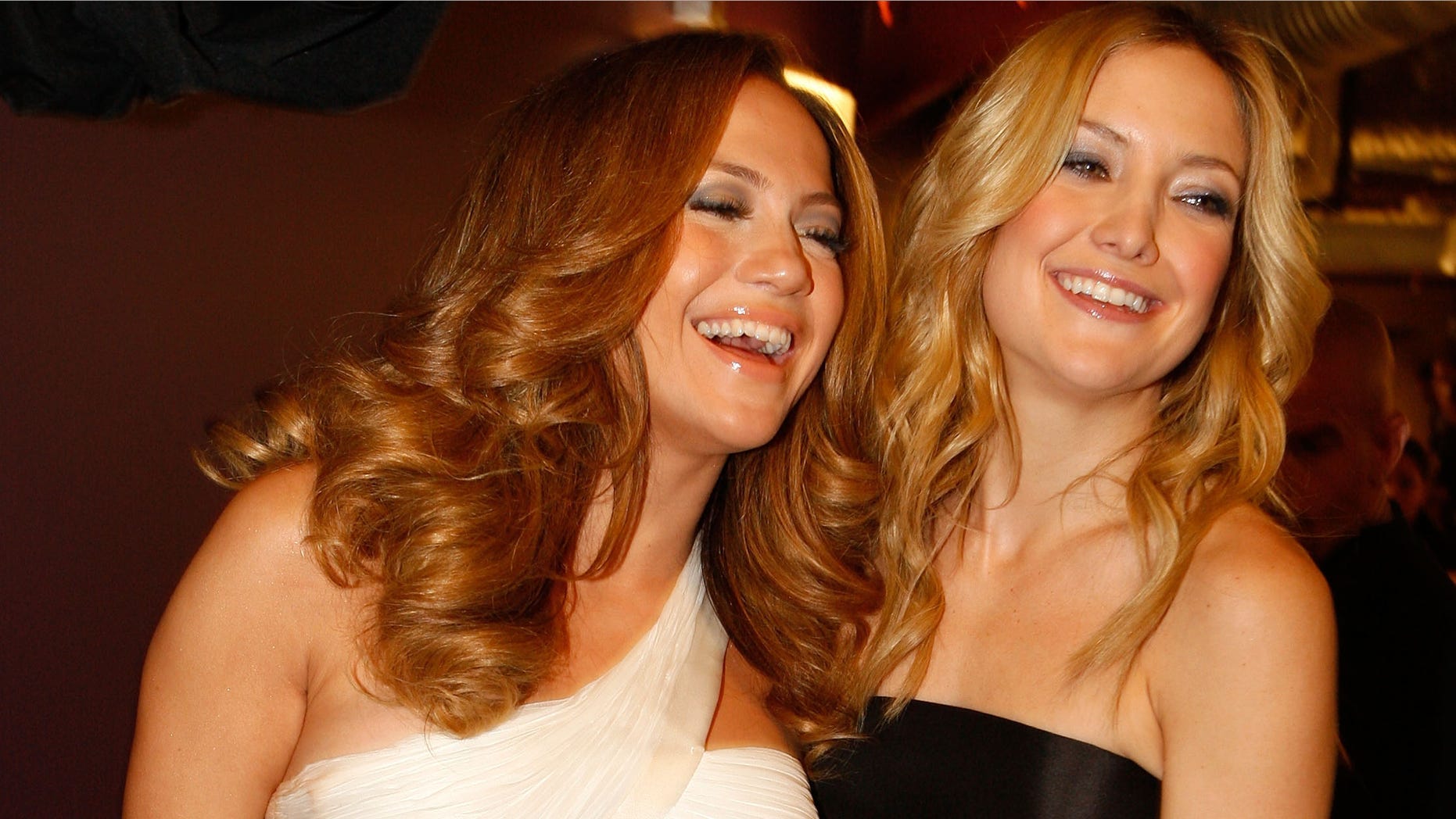 Kate Hudson is channeling her inner Jennifer Lopez in "Glee's" new episode, hitting prime time Thursday night on FOX.
The actress takes on JLO's "Dance Again" with a Casper Smart (JLO's man) look-a-like by her side.
In a sneak peek leaked online on Monday, Hudson shakes her stuff in fishnet stockings and a black leotard similar to JLO's in the "Dance Again" music video.
Hudson, 33, also takes on Lady Gaga's "Americano" in the "Glee" medley and she kicks, twirls and sashays on the dance floor.
Other celebs that have had memorable moments on "Glee" include Gloria Estefan and Ricky Martin.
In an emotion-filled episode of the Gleek's graduation last season, Gloria Estefan showed off her acting chops as the mother of lesbian Santana Lopez.
The Grammy-award-winning singer told E! News.com  that filming the episode was an "emotional one-on-one scene."
As for Ricky Martin, the Puerto Rican singer performed a duet of Madonna's "La Isla Bonita" with Naya Rivera.
Martin's guest appearance left such an impression on the Glee audience, since for the first time since in the show's premiere, Glee's "The Spanish Teacher" episode played true to the Latino cultural, down to the pointy Mexican boots.