Kat Von D Walks Off Set, Gets Jesse James Tattoo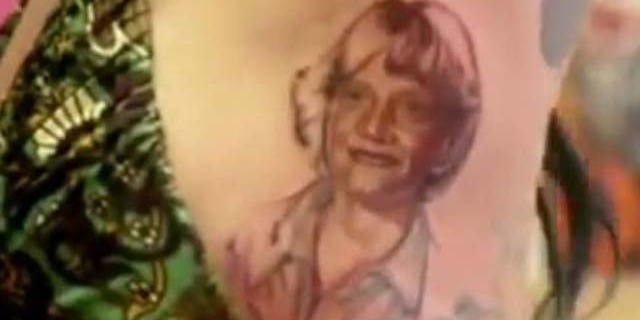 Los Angeles - Kat Von D walked off our Good Day LA set this morning seconds before she was to be interviewed by the hosts. She was upset Jeff Michael mentioned her breakup with Jesse James as he introduced the clip for her show "L.A. Ink" which featured Jesse James AND which she approved beforehand.
The clip from Kat's show "L.A. Ink" -- showed Kat getting a tattoo of Jesse James on her side -- and anchor Jeff Michael mentioned she got the tattoo before she and Jesse called it quits.
Kat was upset Michael even brought up her relationship with Jesse ... and stormed out of the building. Kat approved the Jesse James tattoo clip from her show -- and even got a heads up from "Good Day" producers that she would be asked about the breakup during the interview.
It's unclear what exactly went wrong -- but Kat tweeted, "Dear GoodDayLA, thanks for the waste of a perfectly good morning. Lack of compassion n respect for each other never fails to disappoint me."
Kat Von D Walks Out on GDLA Interview: MyFoxLA.com
When we booked the segment there was only one caveat. We agreed to NOT talk about Sandra Bullock or Michelle McGee. If one of the stipulations was to NOT talk about her breakup with Jesse James, we never would have agreed to the booking. However, that was never requested.
You can see security camera video of Kat's sudden departure here .
Things were a little more fun the last time Kat was on the show in 2010.
By the way, our last Good Day LA interview with Jesse James got a little tense after Dorothy asked him about his former relationship with Sandra Bullock. You can watch that video here .
For further coverage visit myfoxla.com
Follow us on twitter.com/foxnewslatino
Like us at facebook.com/foxnewslatino