Justin Verlander opens up about supporting wife Kate Upton, balancing marriage with baseball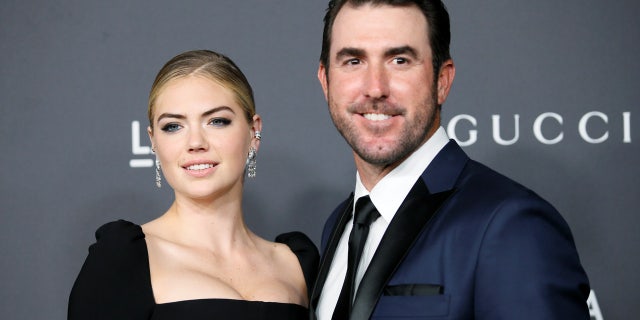 Astros star pitcher Justin Verlander is gearing up for another season after a year of mostly wins. But apart from baseball, the athlete is also adjusting to married life with supermodel wife, Kate Upton.
"We met back when I was involved in a video game shoot, MLB 2K12," Verlander told Fox News. The two kept in touch and remained friends, which eventually led to something more. "Honestly, the relationship just blossomed over the years. We were friends for a long time and then we finally decided — let's give this a shot."
Verlander and Upton tied the knot in Italy on Nov. 4, 2017, just two days after the Astros pitcher won the World Series for his team. And despite all of their wedding guests already being in Italy for the nuptials, Upton made her way to Los Angeles to support her then fiance's life-changing moment. But the 25-year-old model isn't the only supportive cheerleader in the relationship.
"I have been to some of her shows, but our schedules are so tough," Verlander said, but added that he loves to cheer on his wife when he is free. "On my off-season, I try to get out and support her when I can."
While Upton is regarded as one of the most beautiful women in the world, Verlander said his attraction to Upton isn't just physical. He said he can't recall "the exact moment" he knew Upton was the one, but he told us their connection was obvious.
"The attraction was many of the similarities we share together, and that became evident the more we were with one another," he said.
In addition to getting ready for his upcoming baseball season, the star has partnered with Flonase to help educate those who suffer from allergies on the importance of targeting the symptoms before they hit.
"I've suffered from seasonal allergies for as long as I can remember, so when the opportunity to partner with Flonase came about, it seemed like a natural fit," Verlander said.
"The baseball field is full of allergy triggers. That's why it's so important that I treat my allergies when my symptoms hit, so I'm ready for the first in-season game and can always give 100 percent."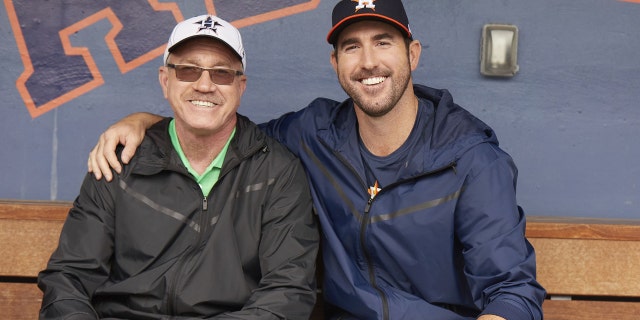 The professional pitcher also spoke to us about recently starring in a docu-series where he talked about his pre-season routine and his father's influence on his career.
"My dad is someone who has had a huge impact on my career, so I was excited about the opportunity to do this video with him," he said. "Growing up, he always pushed me to do as much as possible to prepare for the season, including treating my allergies. As far as the World Series, my dad and I used to practice in the backyard and we would actually pretend it was the World Series. I would be pitching to him and we would say it was Game 7 and the game was on the line. So it's always something that I strived to reach."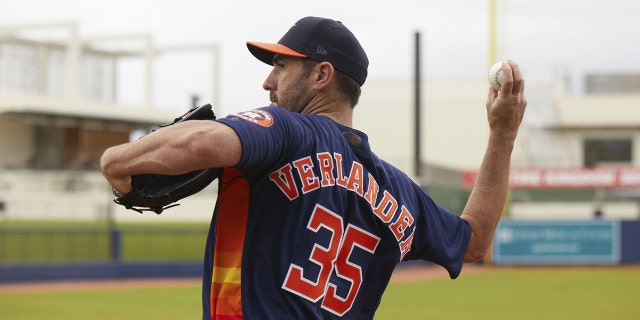 After a whirlwind 2017, when asked what the baseball super-star was most looking forward to about this year, he joked that it will be "hard to top" last year, but did say he was looking forward to a fresh start on his team and discovering the Houston area with his new wife.
"It's hard to top last year, but really just working hard and achieving the success our team had last year," Verlander shared. "The great part is this year, I am here from the start and you would never know we won a Championship last year if you were in our locker room."