Justin Timberlake's Grandmother Reportedly Confirms His Engagement to Jessica Biel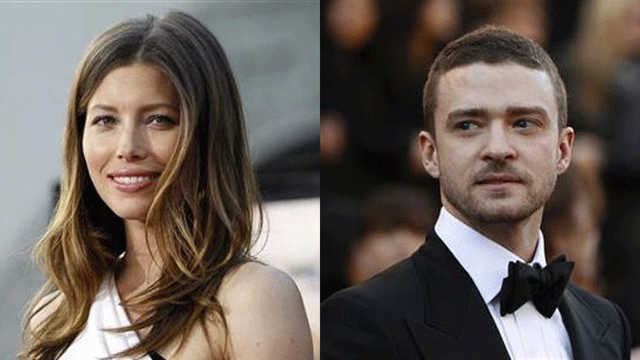 NEWYou can now listen to Fox News articles!
Justin Timberlake's grandmother confirmed to Radar Online Thursday that her superstar grandson is indeed engaged to stunner Jessica Biel, after much speculation over their rumored betrothal.
"Yes, Justin is engaged ... Justin rang me himself on Christmas Day to tell me about the engagement," the singer's maternal grandmother Sadie Bomar told the gossip website.
"Jessica is a very sweet girl, she's upright and everything and we love her," the approving grandmother added. "Jessica will be a lovely member of the family."
Timberlake popped the question over the Christmas holidays, while his parents and Biel's family vacationed together in Montana.
Bomar added that the engaged couple has not yet decided if they will tie the knot in Timberlake's native Memphis, or in Biel's hometown of Boulder, Colo.
Timberlake, 30, a six-time Grammy winner, and the 29-year-old actress have been dating since 2007. The two were reported to have split in March 2011 but seemingly reconciled.
The "SexyBack" crooner had previously been linked to actress Cameron Diaz and singer Britney Spears, his co-star from Disney's "The Mickey Mouse Club" in 1993.