Justin Bieber's wild party was filled with strippers, report says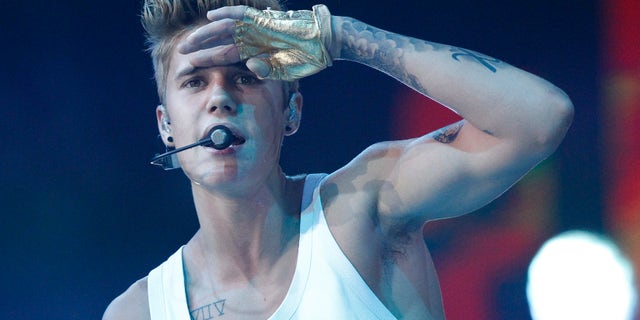 Talk about a wild night! Justin Bieber reportedly partied with strippers until the wee hours of the morning during a bash at his home this weekend that grew so raucous, police were summoned three separate times, TMZ reported.
The Great Gatsby-themed Friday night shindig included at least 20 strippers, TMZ reported, and Bieber allegedly dished out $10,000 in tips throughout the night.
The gossip site also reported that the 19-year-old's party was filled with alcohol and weed.
At around 1 a.m., the party which had approximately 100 guests, including Snoop Lion, grew so noisy for neighbors that the police were called. They warned the Canadian crooner to keep it down, but apparently the good times didn't stop because police were called again at 3 a.m. and then again at 5.30 a.m. by a neighbor who wasn't feeling so neighborly. He allegedly filed a police report against the star for disturbing the peace.
But fans may never know the full extent of just how wild Justin's party got. He made attendees sign a confidentiality agreement, according to TMZ, that stated it would cost them $3 million if they blabbed about his fiesta. The agreement demanded party goers refrain from taking pictures, and it stated they couldn't post anything about the Biebs' bash on social media.