Jury to Hear Defense's Closing Arguments in Anna Nicole Smith Drug Conspiracy Case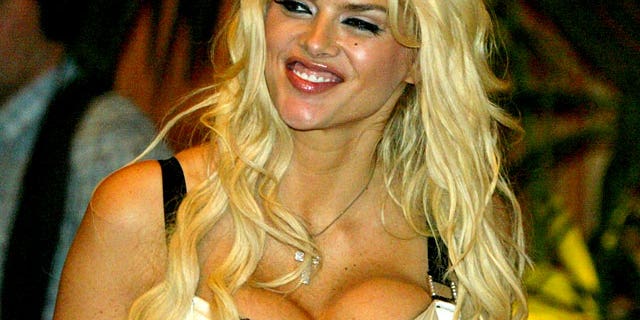 After prosecutors depicted Anna Nicole Smith as a victim of her friends, defense lawyers will their chance Wednesday to tell jurors that the former Playboy model was actually being rescued from constant pain by those who gave her prescription drugs.
Attorney Brad Brunon, who began his summation Tuesday with a defense of Dr. Khristine Eroshevich, will be followed by lawyers for Dr. Sandeep Kapoor and Howard K. Stern.
The two physicians and the late model's lawyer-boyfriend have pleaded not guilty to conspiring to provide excessive prescription drugs to an addict and other charges. They are not charged in Smith's 2007 accidental overdose death.
The drug conspiracy case, now in its ninth week, is expected to go to the jury by week's end after a rebuttal by prosecutors.
Deputy District Attorney Renee Rose concluded some eight hours of prosecution arguments presented over two days. She accused the defendants of feeding Smith's addiction to prescription drugs for their own self interest.
She said they tried to use the drugs to enhance their friendship with Smith and her world of celebrity.
Brunon countered that it was not a crime to prescribe medication for a friend in pain. He ridiculed a prosecution argument that accused his client of giving Smith drugs to make her feel good.
"Isn't that what a doctor is supposed to do?" Brunon asked in his closing argument. "Is there a charge that Dr. Eroshevich committed a crime because she prescribed to a friend? No. It's not a crime."
Rose showed jurors pictures they had already seen of Smith and Eroshevich naked in a bathtub, and said it proved the doctor had lost her objectivity in prescribing for Smith, who was her neighbor and friend.
The photos were part of an elaborate prosecution digital slideshow that the defense called the best money can buy.
Brunon said no defendant could match the resources of the Los Angeles District Attorney's office and reminded jurors of the vast costs of the case, with $100,000 paid to experts and $40,000 spent to bring two witnesses from the Bahamas.
He also said prosecutors misled jurors by showing photos of items such as a burnt spoon and lighter allegedly used to melt down medication, stressing that the items were never found and were not in evidence.
"Don't be mesmerized by the pretty colored pictures," he advised jurors.
Brunon spoke with few visual aids.
Rose asked the jury to convict the defendants of providing excessive drugs to an addict. The judge reminded them that a person who seeks medication primarily for pain relief is not an addict.