Julia Louis-Dreyfus apologizes for election, thanks late father in Emmys 2016 acceptance speech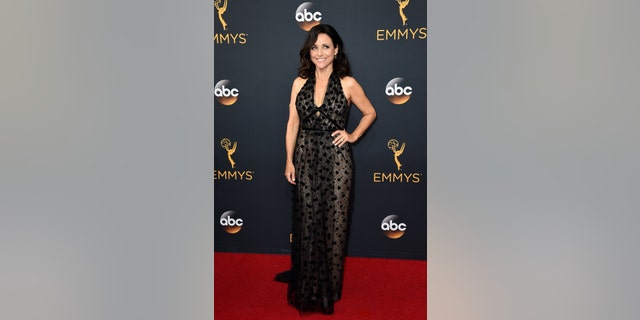 NEWYou can now listen to Fox News articles!
An emotional Julia Louis-Dreyfus took the stage at the Emmy Awards Sunday night to accept her award for best comedy actress for "Veep."
"I'd like to take this time to personally apologize for the current [election]...I think that 'Veep' has torn down the wall between comedy and politics," the former "Seinfeld" star read from a piece of paper. "Our show started out as political satire but it now feels like a sobering documentary."
The 55-year-old ended her speech on a serious note, revealing that her father, who was a big fan of "Veep," died on Friday.
"I'm so glad that he liked 'Veep' because his opinion is the only one that really mattered," she said through tears.
Louis-Dreyfus has been an Emmy favorite for years, winning comedy acting awards for "Seinfeld" and "The New Adventures of Old Christine" before dominating the category with her work on "Veep."
The Associated Press contributed to this report.