Judge Tells Michael Lohan He Won't Face Charges If He Stays Out of Trouble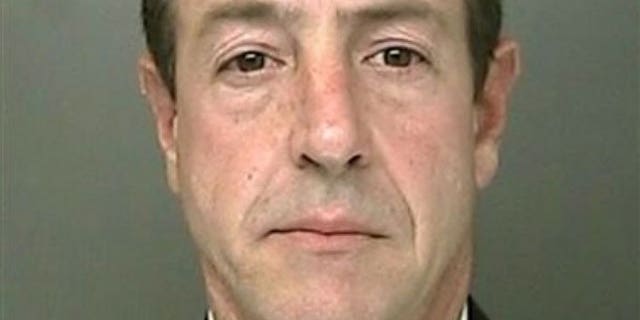 HAMPTON BAYS, N.Y. – Lindsay Lohan's father has been told that if he stays out of trouble, criminal charges against him on eastern Long Island will be dropped.
Michael Lohan's ex-fiancee told a Southampton Town justice on Wednesday that she no longer wants to pursue criminal charges against him in a fight they had last month in the home they shared in Water Mill.
Lohan and Kate Major appeared side-by-side for the brief court proceeding but went their separate ways after Major explained that she wanted a harassment charge filed against Lohan to be dropped. She also said an order of protection she acquired against him was no longer necessary; she did not explain her change of heart.
"They'll both go back to their private lives and this thing's behind them," Major's attorney said outside the courthouse. Major did not comment to reporters.
"I wish her the best, hopefully we can be friends and we'll take it from there," Lohan told reporters.
Town Justice Andrea Schiavoni told Lohan if he stays out of trouble for six months, the case will be dropped.
Lohan was arrested last December and again in January on charges of violating an order of protection involving a fight with his previous girlfriend. Those charges also were eventually dropped.
Lohan divorced Dina Lohan after a 22-year marriage in 2007; they have skirmished periodically since over child visitation and other issues. That year, he was released from prison after serving nearly two years for attempted assault and driving while intoxicated.
Their daughter, an actress who is dealing with her own legal headaches, reportedly has no contact with her father.
She served 14 days of a 90-day jail sentence this summer for violating her probation in a 2007 drug case. She was sent to a UCLA drug rehabilitation facility for a court-mandated three-month treatment.
Michael Lohan said he hoped to speak with his ex-wife about future care for Lindsay. Dina Lohan has said she wants her daughter to return to New York when she completes her rehab.
"She needs both of her parents no matter how you look at, whether we're at odds or not," Michael Lohan said.