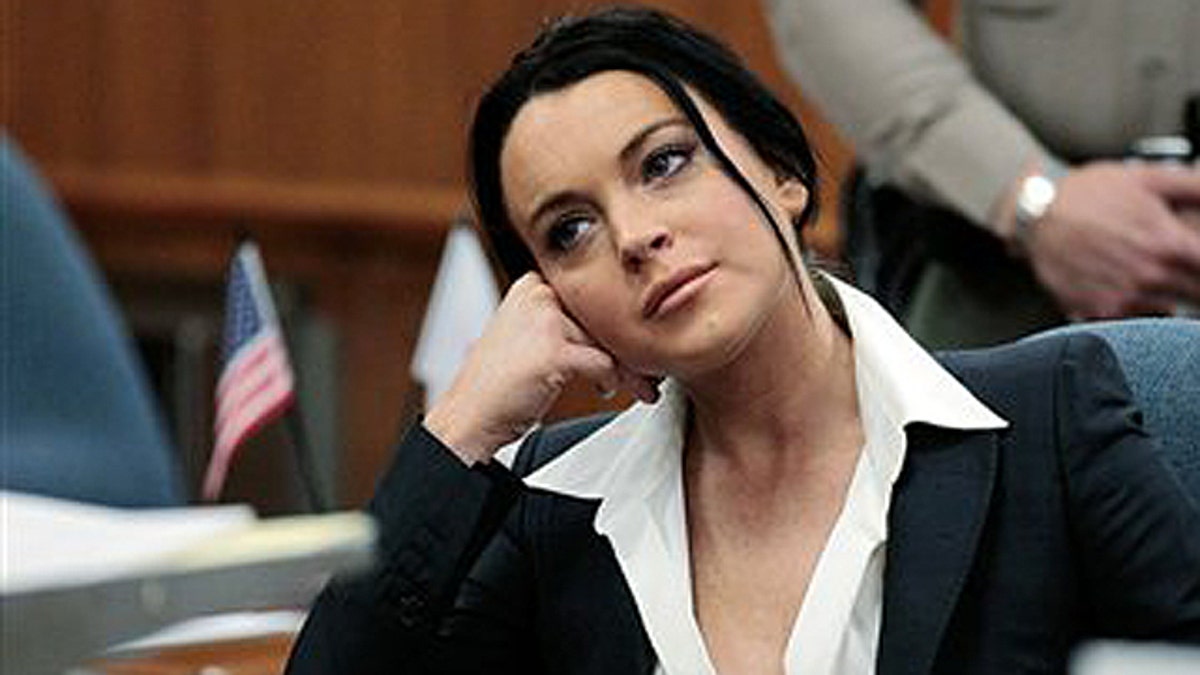 LOS ANGELES -- A judge on Tuesday doubled Lindsay Lohan's bail to $200,000 after finding the actress violated the terms of her release with an adverse report by an ankle alcohol bracelet.
Los Angeles Superior Court Judge Marsha Revel determined Lohan was in violation after a closed-door meeting with the actress' attorney and a prosecutor Tuesday afternoon. Revel did not detail the violation, but said her decision was made after receiving "results" issued by a court-ordered alcohol monitor.
A source familiar with Lohan's case told The Associated Press that the violation was reported after the "Mean Girls" star appeared at the MTV Movie Awards on Sunday night.
Lohan's attorney, Shawn Chapman Holley, did not speak to reporters after the hearing. Neither did Deputy District Attorney Danette Meyers, who is handling Lohan's case.
Lohan has been required to wear the device since May, when she missed a court hearing. Lohan is due back in court on July 6, when Revel will decide whether Lohan has violated her probation.
At the May hearing, Revel set Lohan's bail at $100,000, which she revoked on Tuesday. The judge also issued a bench warrant for Lohan's arrest, but that may be quashed if the actress is able to post the new bail amount.
It's unclear what caused the monitor to report a problem -- both a prosecutor and Chapman Holley said earlier Tuesday they were awaiting information about the device's alert.
The bracelet is designed to test the skin for alcohol every half hour by sampling a person's perspiration.
Lohan appeared at the MTV awards show on Sunday. She also attended at least one of the show's after-parties.
She covered up the ankle monitor on the show's red carpet by wearing long pants.
The actress has been on probation since August 2007 after pleading guilty to misdemeanor drug charges and no contest to three driving charges.
Despite spending 84 minutes in jail and performing mandatory service at the county morgue, Lohan has repeatedly struggled with the terms of her sentence. In October, a judge extended her probation for another year but Meyers warned the actress she was facing jail time if she violated her probation.
The extension was the third time Lohan escaped punishment after her alcohol-education program notified the court the actress had violated its rules. Two of the instances were described as misunderstandings; the third was chalked up to a busy work schedule.
Chapman Holley said Lohan missed the hearing last month because her passport had been stolen while the actress was at the Cannes Film Festival.