Judge Could Decide if Roman Polanski Must Attend Sentencing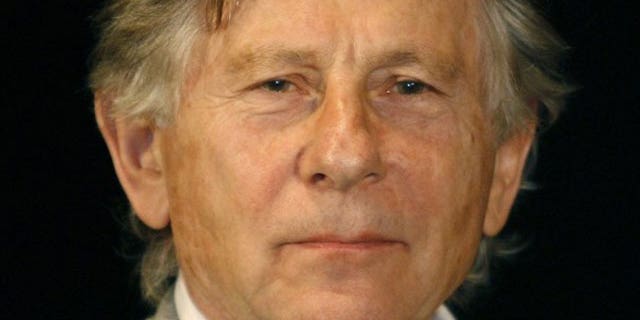 A Los Angeles judge will hear arguments Friday to determine if Roman Polanski could be sentenced in absentia for his decades-old sex case.
Polanski's attorneys have said the 76-year-old film director should be sentenced in absentia to time served after pleading guilty to one count of unlawful sexual intercourse with a 13-year-old girl. Prosecutors have insisted Polanski must appear in a Los Angeles courtroom.
Polanski, arrested on a U.S. warrant, spent more than 60 days in a Swiss jail before being transferred to house arrest in his Swiss vacation home Dec. 4.
An attorney for Polanski's victim also urged Superior Court Judge Peter Espinoza to have the director sentenced in absentia.
Espinoza's ruling would not have an immediate impact because either side would likely appeal his decision.
Michael Brennan, a law professor at the University of Southern California, said it's "highly unusual" for a defendant to be sentenced in absentia, but he believes Espinoza could grant the defense motion if he decides Polanski shouldn't serve any further time in prison.
"I think the judge most likely is going to require Polanski to come back for sentencing, unless he imposes a time-served sentence," Brennan said. "It doesn't make any sense to have him come back" if Polanski isn't ordered to go back to prison, he said.
In court documents, Polanski's attorneys said the late Superior Court Judge Laurence J. Rittenband sentenced the director to a diagnostic study at a California prison where he served 42 days. Although the judge told attorneys this would be Polanski's full sentence he later indicated he was going to renege on the bargain and give him a harsher sentence at a scheduled hearing.
Polanski fled to France in 1978 and has been a fugitive ever since.
His attorneys said the judge's promise is binding and Polanski has served his full sentence. They have asked Espinoza for a full hearing with witnesses about allegations of judicial and prosecutorial misconduct in the case.
Polanski's victim, Samantha Geimer, also would like the director sentenced in absentia. Her attorney accused prosecutors of violating the California Constitution when they failed to tell Geimer of their plans to seek Polanski's extradition to the U.S.
On Thursday, prosecutors disputed the allegations in court documents, saying they've repeatedly invited Geimer and her attorney to discuss the case, but the meetings never occurred. They reiterated that Polanski must surrender or be extradited to resolve the case.
Geimer was 13 when she met Polanski for a modeling shoot in Los Angeles in 1977. Polanski was accused of plying her with champagne and part of a Quaalude pill then raping her at Jack Nicholson's house.
He was initially indicted on six felony counts, including rape by use of drugs, child molesting and sodomy. He later pleaded guilty to one count of unlawful sexual intercourse.