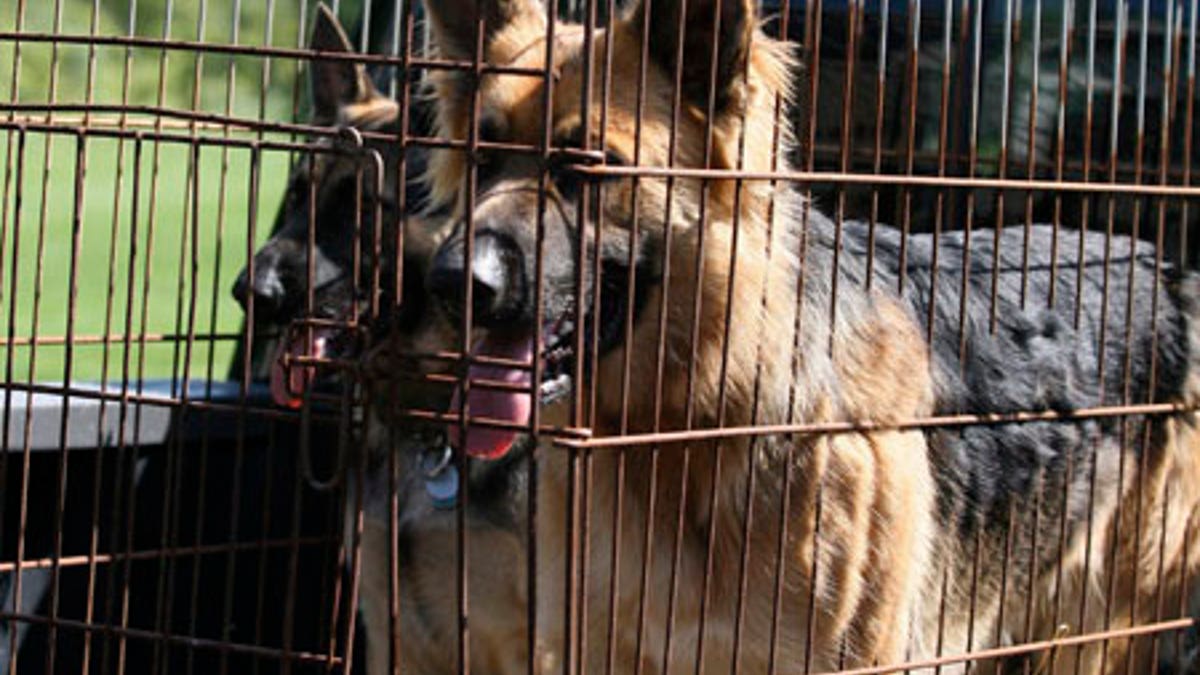 Okay animal lovers, divorcing a spouse is one thing, but getting rid of your dogs is quite another. Jon Gosselin is sending his two German Shepherds back to the breeder as part of the fallout from his divorce from Kate.
While the eight Gosselin children are staying in the family's Wernersville, PA home, their parents are splitting time there, trying to avoid disrupting the kids' lives but also not wanting to be around each other.
Now, Shoka and Nala, the family dogs, are being discarded and Jon has been telling pals it's Kate's fault because she won't take care of them when he's not at the house.
PHOTOS: Click for pics of Jon Gosselin's last minutes with his dogs.
"Jon blames Kate for having to give up the dogs," a source close to the situation told RadarOnline.com exclusively. "Of course, these days Jon blames Kate for just about everything."
Earlier in the summer Jon caused an uproar when he made comments to People.com about the dogs. "Those kids beat them up, climb on them, pull their tails, bite at them, drag them around and everything you can imagine not to do to an animal, they've done."
The Humane Society of Berks County, Pa., where the Gosselins live, received numerous complaints about the family and animal cruelty, prompting Jon to release a statement to the HSBC.
"I would like to clarify a recent statement I made regarding my family's two German Shepherd puppies, Shoka and Nala. The statement - if taken literally and out of context - could be misinterpreted and I'd like to set the record straight. We understand the esponsibilities of being good dog owners. Whenever my kids are with Shoka and Nala, everyone is carefully supervised to ensure that no one - dog or child - is injured. Shoka and Nala are loyal companions who we consider members of our family. We would never do anything to hurt them, and treat them with the respect and love that they deserve."