John Travolta makes first public appearance since sex scandal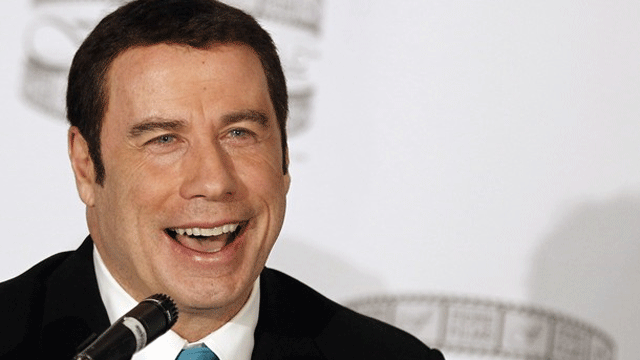 Scandal-hit John Travolta put on a brave face Thursday night, stepping out in public following a series of shocking claims about his private life.
The 58-year-old actor, who has been hit by sensational claims including a "secret six-year gay affair with his pilot", appeared on stage in Los Angeles to honor actress Shirley MacLaine.
The "Pulp Fiction" star appeared relaxed and smiled during his speech in front of a celebrity crowd including Meryl Streep, Julia Roberts, Morgan Freeman, Jack Nicholson and Jennifer Aniston.
Travolta, along with Aniston and Roberts, led the tributes to 78-year-old MacLaine, who was honored with the AFI Life Achievement Award.
Wearing a black tuxedo, he focused his speech on MacLaine, introducing video clips of her work.
Travolta had earlier avoided the red carpet and did not sit in the audience with the other A-list celebrity guests.
This week The National Enquirer claimed the actor had a relationship with pilot Doug Gotterba in the eighties, before he was married to actress Kelly Preston.
Travolta was also hit with two lawsuits last month from two male masseurs claiming the actor made sexual advances to them during massages. Both claims were strongly denied by the actor's lawyers and one claim was later withdrawn.
Travolta, who has not commented publicly at all about the reports, has hired pitbull attorney Marty Singer to battle the claims.