John Stamos gushes about becoming a dad for the first time at 54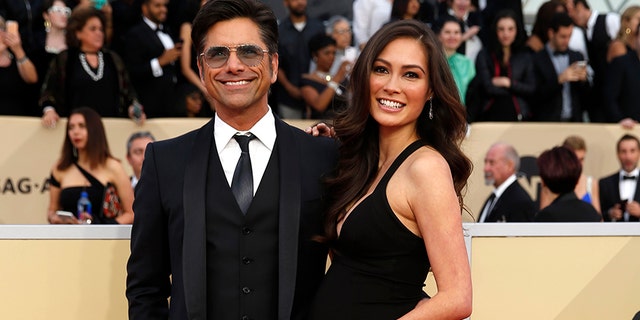 NEWYou can now listen to Fox News articles!
As John Stamos and his wife, Caitlin McHugh, await the arrival of their new bundle of joy, the actor couldn't help but share his building excitement about becoming a father for the first time, telling Entertainment Tonight, "I've waited my whole life for this."
The joyful words came during an interview Wednesday with the outlet while Stamos, 54, was attending the premiere of his "Fuller House" co-star Bob Saget's new movie "Benjamin."
"I've waited my whole life for this," he said. "I just can't. I'm already so emotional and so excited ... I've been dreaming about our baby. I mean, I am really excited."
JOHN STAMOS, FIANCEE CAITLIN MCHUGH EXPECTING THEIR FIRST CHILD
Stamos told ET that he's grateful for everything he's experienced in life and was ready to start a family.
"I don't know what I would do if I wasn't having a baby right now," he said. "Like, I've done everything anyone could ever... I've had the most beautiful blessed life on the planet, and the most honest real thing I could do I haven't done."
The actor went on to gush to the outlet about McHugh, who he called "so magical" and said was "handling pregnancy like a champ."
JOHN STAMOS MARRIES PREGNANT FIANCE CAITLIN MCHUGH, REPORT SAYS
"Every day I say, 'You're doing so great, you're doing so great,'" he told the outlet. "Just every day I'm with her I just realize, first of all, how lucky I am, but what a special human she is. She's magical. She floats into a room. I've never heard her say a bad word about anybody."
The pair, who got hitched in February, announced in December that they were expecting their first child together. Stamos told ET that he was "not nervous at all" about having a baby.
"I'm not nervous about having a kid, I'm not nervous about having a kid with her," he said.