John Schneider reveals 'Dukes of Hazzard' memories, weighs in on Tom Wopat troubles
NEWYou can now listen to Fox News articles!
John Schneider recently took a break from his "Dancing with the Stars" rehearsals to share his favorite "Dukes of Hazzard" memories with Fox News.
As fans well know, the actor, now 58, became a TV icon by playing Bo Duke on the hit CBS action comedy show from 1979 to 1985. After portraying Superman's dad on "Smallville," he's now acting the OWN series "The Haves and the Have Nots" and ABC's "DWTS."
While Schneider is making many new friends and surprising viewers with his dancing skills on the reality show, he tells us he keeps his "Dukes" co-stars Tom Wopat and Catherine Bach close to his heart.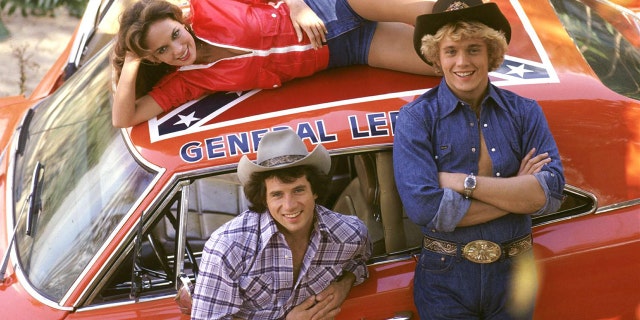 "We were just always great friends," Schneider tells Fox News exclusively. "I saw both of them recently. We are every bit as friendly in person as the folks who loved the 'Dukes' would hope. We depended on each other. We were kind of [like] acting dance partners. The three of us relied on the other two in order to make those relationships so believable on the show."
As previously reported, Wopat, 67, got embroiled in controversy after he pleaded guilty this summer to inappropriately touching two women from the cast of a musical in which he starred.
Wopat reportedly was sentenced to a year of probation after pleading guilty to two counts of annoying and accosting a person of the opposite sex.
When asked about the matter, his pal Schneider said, "I don't know how that's working out or what's going on there -- but I'm sure that he'll work it out. We do live in a rather litigious society, however. I don't know. I have no comment or opinion one way or another about what happened or didn't happen but I do know that people do call lawyers all the time and lawyers will take your call because they love to charge you from the time they pick up that phone, don't they?"
Bach, 64, who made Daisy Dukes shorts famous, suffered a tragedy when her husband, entertainment lawyer Peter Lopez, killed himself in 2010 at their home. The actress cheered Schneider on in the "DWTS" audience last month.
"She's good. She's been raising her girls," Schneider told Fox about Bach's life today with her two daughters. "I was there that day when Peter left. Her girls are doing great. Her eldest daughter Sophia wrote for several seasons on [the new] 'Hawaii Five-O.'"
The veteran actor also fondly remembers the time he spent with now-departed "Dukes" stars, such as Denver Pyle, who died in 1997, James Best, who passed away in 2015, and Sorrell Brooke, who died in 1994.
Schneider said, "I think one thing no one knows about the show is Denver Pyle, who played my uncle Jesse, was not my blood relative but he was exactly [like] that —a mentor, father-figure during that time to me [just] as he appeared to be on the show and my greatest influence when I helped to create the character of Jonathan Kent in 'Smallville.'"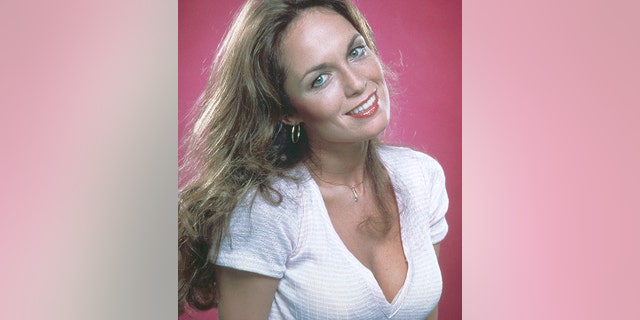 Of James Best, who played Sheriff Rosco, Schneider said, "[He] was wonderful, the consummate actor. If you wanted Jimmy Best to cry, he'd say, 'Which eye?' He was not a comedian but he became funny when he worked with Sorrell Brooke. They were an amazing team but I would not say Jimmy was [a] funny man until he was working opposite Boss Hogg," he said.
Now Schneider, who is going through a messy divorce, has taken on a new challenge by competing on "DWTS."
He's the oldest contestant in the dance competition and was sad to see his gymnast friend Mary Lou Retton, 50, get eliminated on Monday night's episode after she disclosed that she secretly divorced her husband, former football player Shannon Kelley, after 27 years of marriage.
"Obviously, Mary Lou's been dealing with a lot of life issues...the great news is, she's so lovely," Schneider said. "She has her house in order and that's hard to do. I don't have my house in order. I've known Mary Lou for 30 years. Anyone who's had any contact with Mary Lou is better for having had it. And it's nice that it's finally Mary Lou's turn. She had a wonderful experience here."
Schneider will perform again on Monday's "DWTS: Country Night" which should be the perfect fit for the former "Dukes" star.