'DWTS' competitor Mary Lou Retton reveals she secretly divorced her husband of 27 years in February
Gymnast Mary Lou Retton has been keeping a secret all season on "Dancing with the Stars" — she finalized a divorce from her husband of 27 years in February.
Retton told her dance partner Sasha Farber the news in a rehearsal segment aired on Monday night's show.
"I went through a divorce. People don't know that. It's the first time I've actually said it publicly," the retired gymnast said on camera.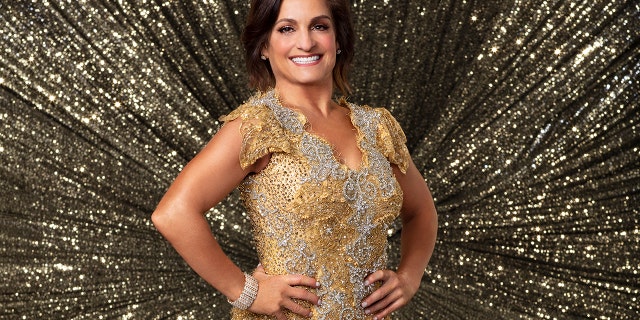 Retton married former football player Shannon Kelley in 1990. They have four daughters.
Ending their marriage "was hard," Retton confided to Farber. "We still love one another, but we weren't good together anymore."
The Olympian thanked God for her children who helped her get through the breakup.
Farber teased Retton, 50, "You're back on the market."
She laughed uproariously, "I guess I am."
Retton already had told reporters that she was ready to step back into the spotlight because her daughters are grown.