Joe Perry cancels upcoming shows following hospitalization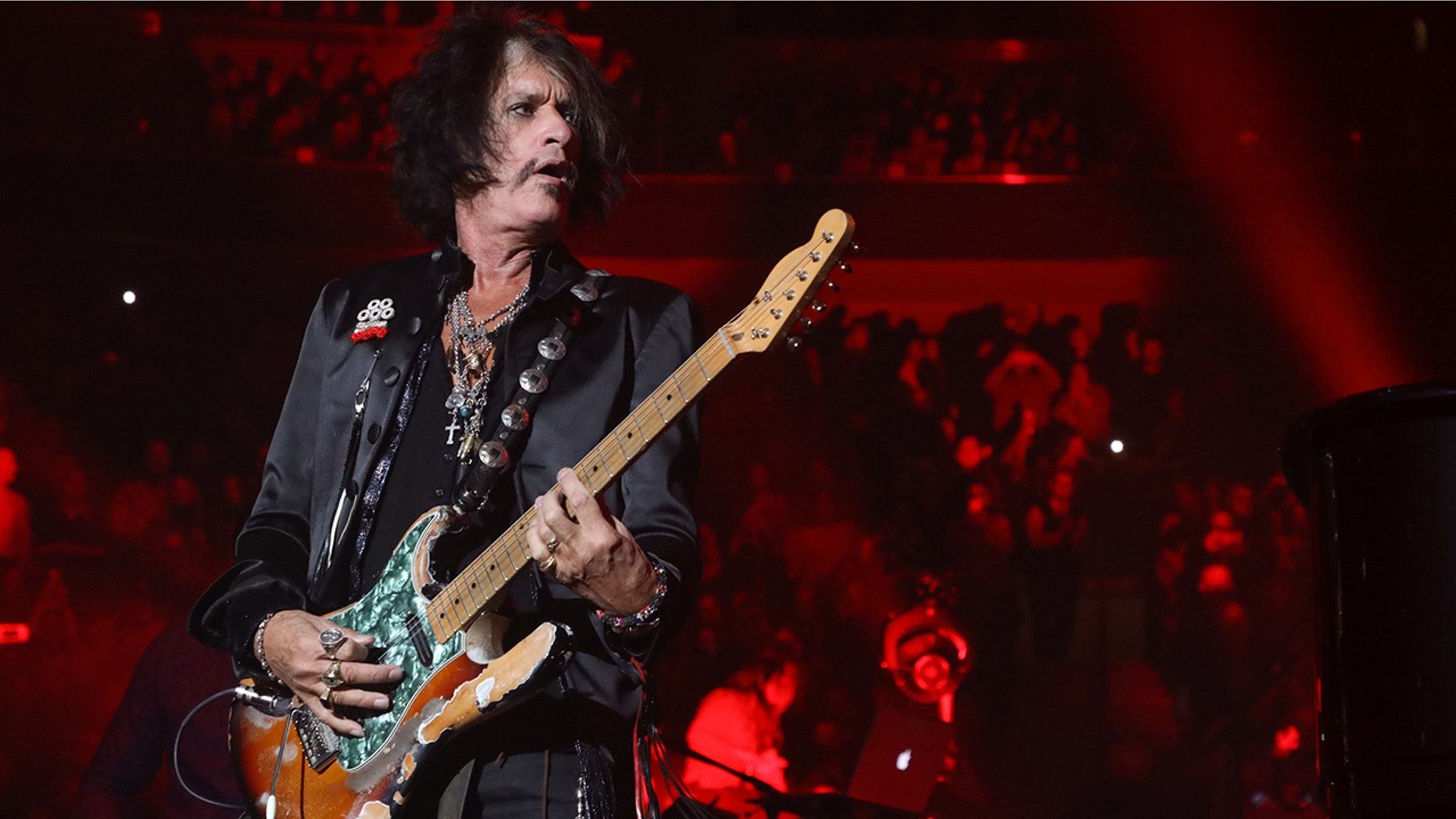 Following his recent hospitalization, Aerosmith guitarist Joe Perry has canceled his upcoming shows.
"While doctors have released Perry from care, with the dates set to begin November 30 and going through December 16, the Aerosmith guitarist will now take the rest of the year off," reps for the 68-year-old musician said in a statement released on Tuesday.
"Perry again would like to apologize to the fans who were planning on coming to the shows and looks forward to seeing them again in 2019," the statement continued, noting that refunds are available for ticket holders.
JOE PERRY HOSPITALIZED AFTER NEEDING PARAMEDICS BACKSTAGE AT BILLY JOEL CONCERT
Perry was released from the hospital on Thursday after he was wheeled out of Madison Square Garden in New York City on a stretcher following his performance with Billy Joel five days earlier.
At the time, Perry's rep told Fox News that he was complaining of breathing issues, and was treated backstage after performing "Walk This Way" with Joel.
According to TMZ, which first reported the news, Perry has been experiencing breathing issues for weeks, reportedly stemming from congestion in his lungs, which all came to a head at the show.
On Monday, Perry took to Twitter to update his fans, thanking them for their well wishes.
"Doing well, thanks for all the love and support!" he wrote.
Fox News' Tyler McCarthy contributed to this report.