Joaquin Phoenix in talks to star as the Joker in a new origin film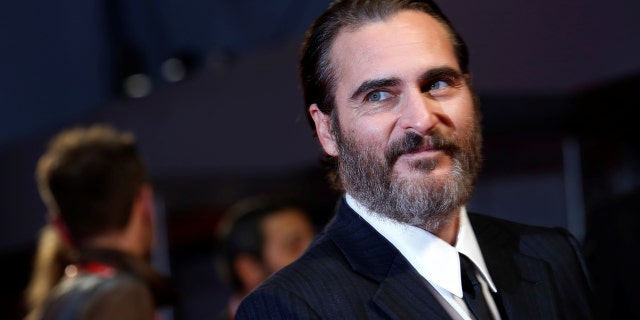 Joaquin Phoenix is reportedly in talks to play the Joker in director Todd Phillips' untitled origin story of the villain.
According to Variety, though no permanent casting decision has been made, the Oscar-nominated actor is said to be the top choice for the '80s-set origin film. But sources told Variety that Phoenix has already committed to the role.
In addition to directing, Phillips will help write the script while film icon, Martin Scorsese, will serve as producer for the gritty film that will follow the character's life in Gotham City and his road to becoming the infamous supervillain.
Phoenix's supposed new Joker character is not to be confused with the Joker Jared Leto made famous in the DC comic's flick, "Suicide Squad." According to Variety, Phillips' movie would fall under "a yet-to-be-announced new banner of DC Comics," completely separate from the current DC comic stories, leaving Leto to reprise his Joker in the upcoming "Suicide Squad 2."
The Joker character was made most famous by Heath Ledger's portrayal in the Christopher Nolan's, "The Dark Knight."
But this isn't the first time the "Her" actress has been considered for roles within the DC Comics family. According to Variety, in the past, the actor was considered for the role of Lex Luthor in "Batman v Superman: Dawn of Justice," as well as another role in Disney-Marvel's "Doctor Strange." But Phoenix passed on both projects.
Phoenix currently stars in the 2018 flick "Don't Worry, He Won't Get Far on Foot."