JLo's Ex-Husband Chris Judd On Being Married To A Superstar: It Sucks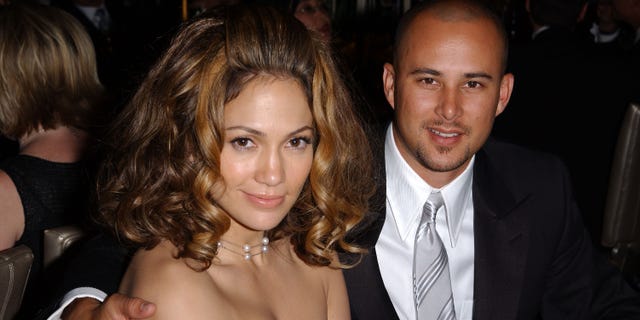 When Jennifer Lopez and ex-husband Cris Judd started dating, their relationship needed to stay under wraps. If they were in the same place, they left separately. It wasn't until the 2001 Academy Awards ceremony that their relationship was "formalized."
"It was just bedlam. I've never seen so many people concentrated in one place, especially cameras. I knew she was there to do a job, and so I was just that guy who was just by her side," Judd says in a new episode of "Oprah: Where Are They Now?"
The hush-hush relationship, said Judd, started for him as a hopeless case of love at first sight. In 2000, he got a phone call from his agent saying that he had been hired as a backup dancer for Lopez's "Love Don't Cost A Thing" music video.
"So when Jennifer walks in, I shake her hand and we kinda look at each other – and in my head, I'm like, 'Oh my God, I'm going to marry this woman," Judd says.
Judd and Lopez married on Sept. 21, 2001. While planning the wedding, the dancer says he was constantly pursued by paparazzi, calling it "very intrusive."
"I had one of my friends fly in for my wedding," he says. "And I'm like, 'You see that car, that car, this car, that car, that car? They're all following me.'" His friend could not believe it, until Judd made a turn and every car followed suit.
"It's dangerous. It sucks. It's not fun, it's very intrusive," Judd adds.
The couple split nine months later with Lopez filing for divorce, citing irreconcilable differences.
"During the time when we were separated and we were going through divorce, I was getting a lot of calls to interview and naturally, everyone wants to know the dirt about your marriage and what went wrong," Judd says. "And I never wanted to do that because that's no one's business."
"Oprah: Where Are They Now?" airs Sundays at 10 p.m. ET on OWN.
Follow us on twitter.com/foxnewslatino
Like us at facebook.com/foxnewslatino