Jessica Biel's message for the Internet: 'Calm down'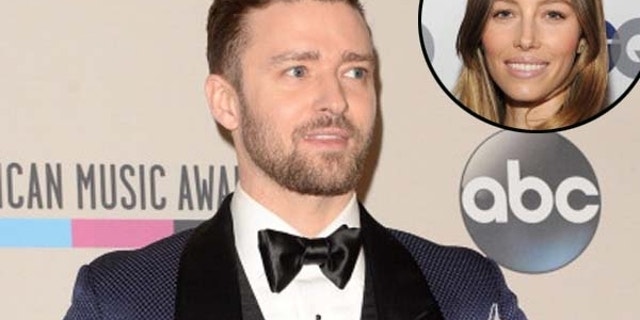 Justin Timberlake and Jessica Biel are doing just fine, everyone.
Just because she wasn't on the arm of her man at the American Music Awards Sunday night means absolutely nothing. Can't a girl just want to skip the red carpet so she can kick her feet up on the couch?
Well, Biel did just that.
The Internet questioned her noticeable absence after her hubby scooped up three big wins for favorite pop/rock male artist, soul/R&B artist and soul/R&B album.
And the 31-year-old actress wanted online opinionators to stop the speculation with one direct message:
Even the "Suit & Tie" crooner needed to get home. Timberlake isn't superstar enough to shirk his husbandly duties. In their household, you pick up some awards and do your chores.
"Thank you for the shout-out!" he tweeted Complex Magazine just after the show. "I'm currently at home taking the trash out."
All in a day's work at the Timberlakes.
var chartbeat_zone = "category";