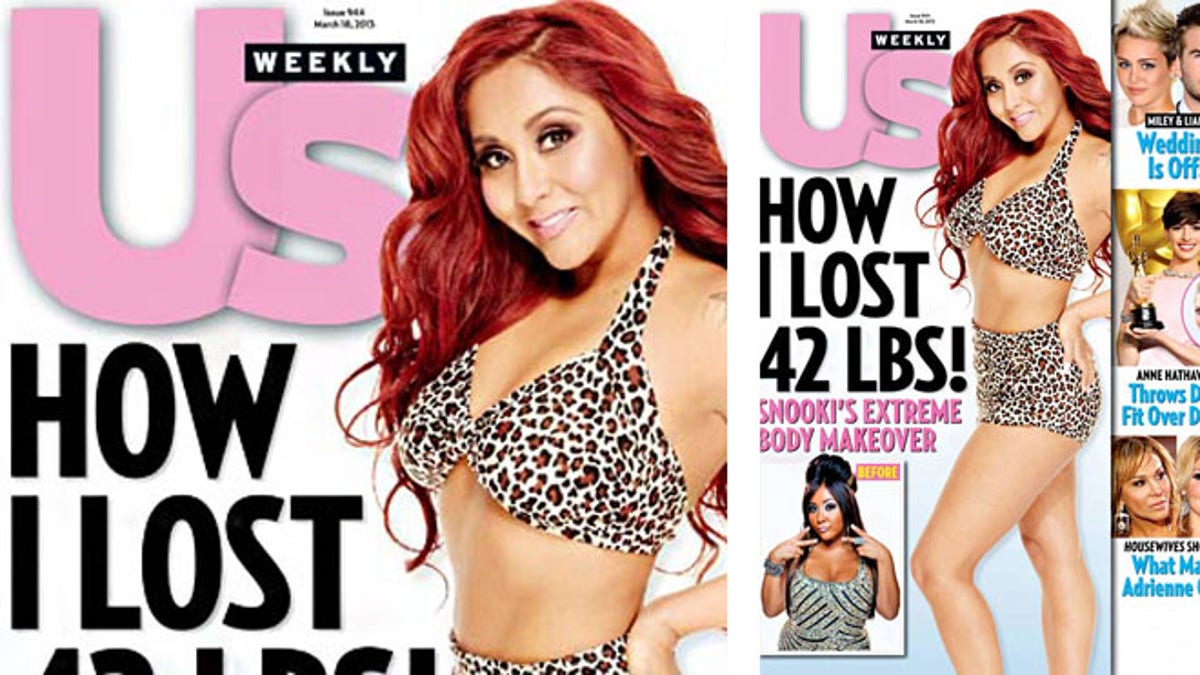 'Jersey Shore' star Nicole 'Snooki' Polizzi has gone from being a barfly to having a baby to getting ready for bikini season.
Snooki tells the new issue of US Weekly magazine she has lost 42 pounds since having her first child, Lorenzo, in August 2012.
"I lost it for me," she tells the new issue of US Weekly. "But I also wanted (fiance) Jionni (LaValle) to know that I can be hot as a mom."
Snooki gave birth on August 25 at Saint Barnabas Medical Center in Livingston, N.J.
"The world just got another Guido!!!," Polizzi's rep told MTV at the time. "Nicole, Jionni & Enzo are doing great!"
Snooki told the website xoJane that she wants to have four kids total, even though baby #1 did a number on her middle, causing stretch marks and "a mommy pouch."
Once she has stopped having kids, Snooki said her first order of business will be breast implants.
"I've always wanted a boob job because I have big boobs, but when I take the bra off, they sag. I hate that," she said. "Everyone's telling me to get them done after I have my kids. So I'm going to pop 'em out and then get a boob job. I love Jenni's [fake] boobs, and I want boobs like that."
Jenni 'JWoww' Farley is Snooki's best friend from 'Jersey Shore' and their spin-off, 'Snooki & JWoww.'
Subtle they are not.