Jerry Springer: I have no talent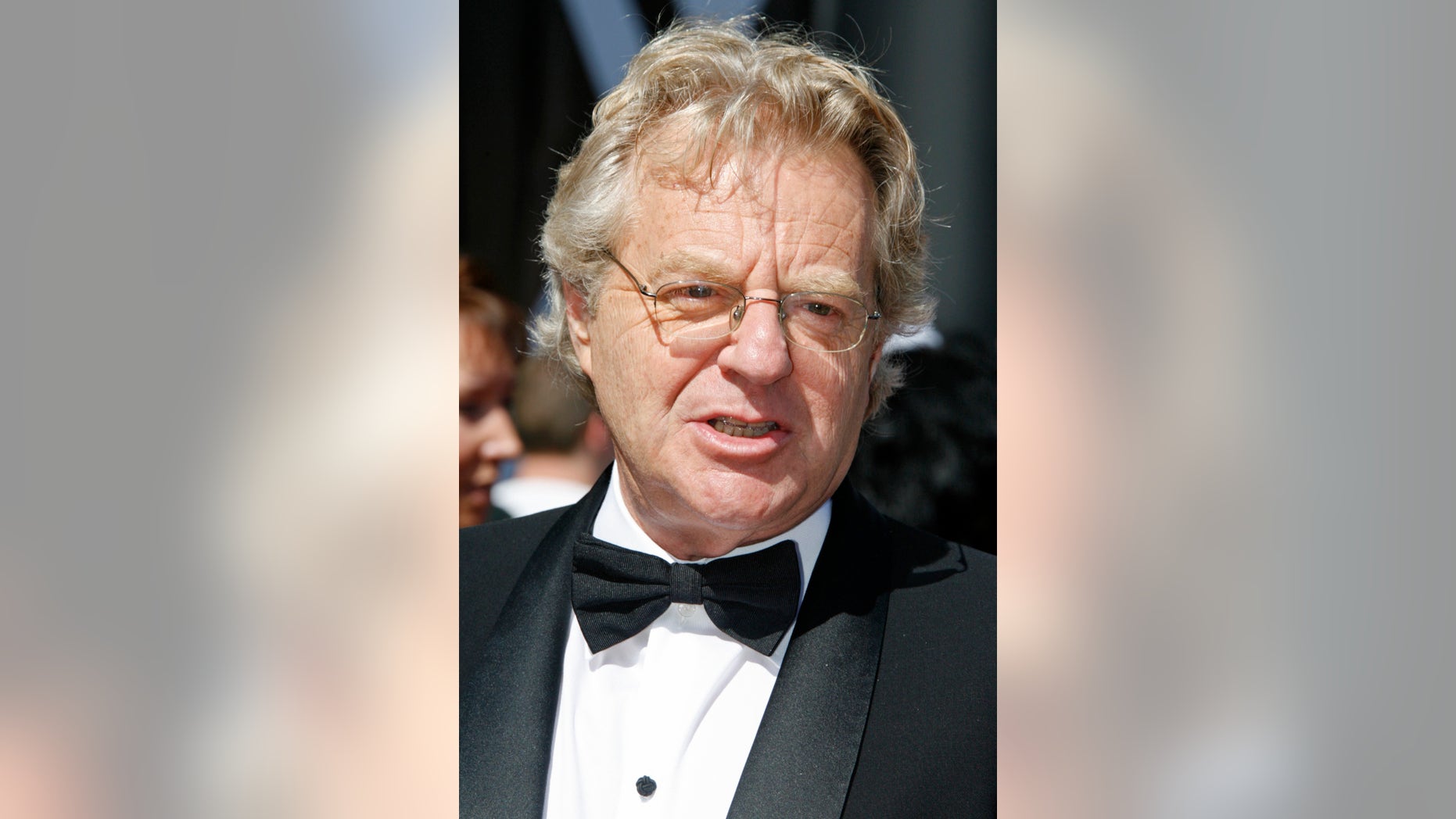 Jerry Springer slow down? No way!
"The truth is, at my age [71], if you stop, you stop. You don't take a couple of years off and come back at 87," says Springer. "I don't want to stop enjoying life. I have no talent but I get to do these shows. I'm not being disingenuous, but as a kid no one would have picked me out and said, 'He'll be in show biz.' I've just been lucky. Why stop? I honestly don't see myself slowing down, other than for health reasons.
"I can't play golf every day."
Not only has "The Jerry Springer Show" been renewed through 2018 — it enters its 25th season this fall — but Investigation Discovery has ordered a second season of the Springer-hosted "Tabloid," premiering June 6.
ID's "Tabloid" delves into the strange stories that made BIG headlines (included: the requisite cheesy reenactments).
"We get the headlines then we see what the back stories are," says Springer. "It's fascinating. I mean, the one consistency with virtually all the shows I do is I start off with the premise that we are all social beings. Throughout history, we've loved telling stories and hearing stories about ourselves … it's all about human interaction. Once we were in the town square — now the only thing that's changed is the size of the neighborhood."