Jerry Seinfeld keeps hope alive for possible sitcom revival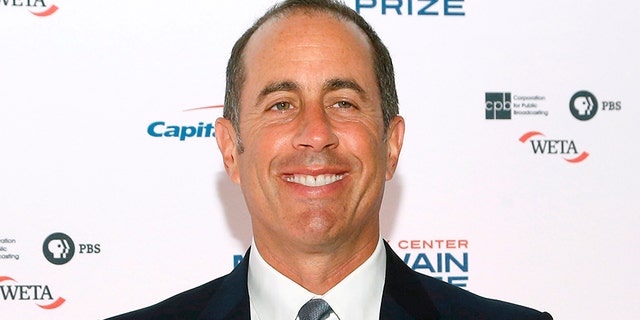 NEWYou can now listen to Fox News articles!
Jerry Seinfeld is reportedly keeping a glimmer of hope alive for fans eager for a revival of his beloved namesake comedy, even after dismissing the idea in the past.
In an appearance on "The Ellen DeGeneres Show" Tuesday to talk about his web series "Comedians in Cars Getting Coffee," the host asked Seinfeld about the chances of a revival, noting the recent comeback of several TV shows, E News reported.
NEW 'ROSEANNE' TRAILER ADDRESSES HUGE PLOT HOLE: 'I THOUGHT YOU WERE DEAD'
"I think I know where you're going with this," Seinfeld said, "but why don't you finish it."
"Do you think, Jerry," DeGeneres asked, "there would be a possibility that 'Seinfeld' would come back?"
After responding, "It's possible," Seinfeld was met with an explosion of cheers and applause from the audience.
"Oh, they like the idea," he said, gesturing to the adoring crowd.
'OFFICE' STAR JOHN KRASINSKI WOULD 'LOVE' TO SEE A REBOOT BUT HASN'T GOTTEN A CALL ABOUT IT
But before anyone gets too excited, this is not the first time Seinfeld has been asked about a revival.
In an interview with The Hollywood Reporter in 2016, he admitted to receiving an offer for a live episode of the show, but said he never actually considered it.
And when asked again in 2017 by Entertainment Tonight Online, the comedian dismissed the idea, saying, "Maybe it's nice that you continue to love it instead of us tampering with something that went pretty well."
"Seinfeld" went off the air in May 1998.