Jennifer Garner on returning to TV for the first time since 'Alias': 'I look forward to going back'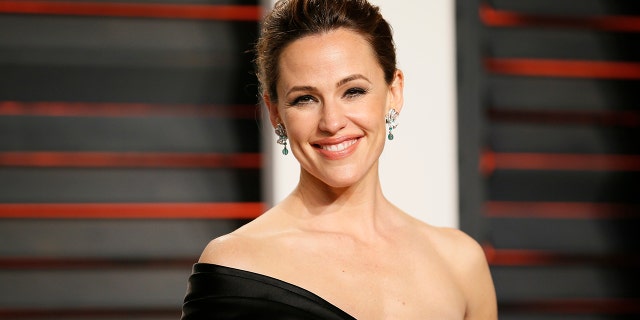 LOS ANGELES – It's been 12 years since Jennifer Garner starred as international spy Sydney Bristow on "Alias." Now, the actress is finally set to appear on her first television series since 2006 as Kathryn McSorley-Jodell in the HBO limited series, "Camping."
"If people were offering me things on TV, they weren't really making it to me," Garner told reporters at the 2018 Television Critics Associations' Summer Press Tour in Beverly Hills, Calif., Wednesday about her decision to return to television.
"I think that I was working in another way, and the momentum was just headed in a different direction," she explained. "But I said, and have always said, I assume at some point I look forward to going back to TV."
The star, 46, who says she loves the "familial feel" of a TV set, along with constantly getting new scripts, clarified that she "wasn't being offered things" over the years that she was saying "no" to.
As for what drew Garner specifically to the HBO series, written by Lena Dunham, the actress admits the "writing was so much fun to say."
"[Co-star] David [Tennant] can tell you that I had a really hard time saying it," Garner explained of the series' lines.
"I had a very hard time. There were moments of deep unprofessionalism," Garner admitted. "There was patience required on the part of everyone on set.
"The stakes are so high for [Kathryn] and there's so much energy in anything that she does that there's kind of a dangerous quality to her as well," continued Garner, adding that she's never done anything like it.
Along with the writing, the show's filming location was also appealing to the mom-of-three.
"Another huge draw for me is that it's shot in LA," shared the star, who added that she doesn't think she could "be the lead in a single lead 22-episode network" anymore.
"I don't know how moms do that," admitted Garner.
Aside from shooting her new show, Garner has been busy planning a camping trip with her kids, son Samuel, 6, and daughters, Violet, 12, and Seraphina, 9.
"I'm a big backyard camper. My kids and I camp in the backyard every year," she shared. "We just spoke about it this morning when we're going to do it."