Jane Fonda praises Colin Kaepernick at ACLU awards gala: 'Keep kneeling until you can stand'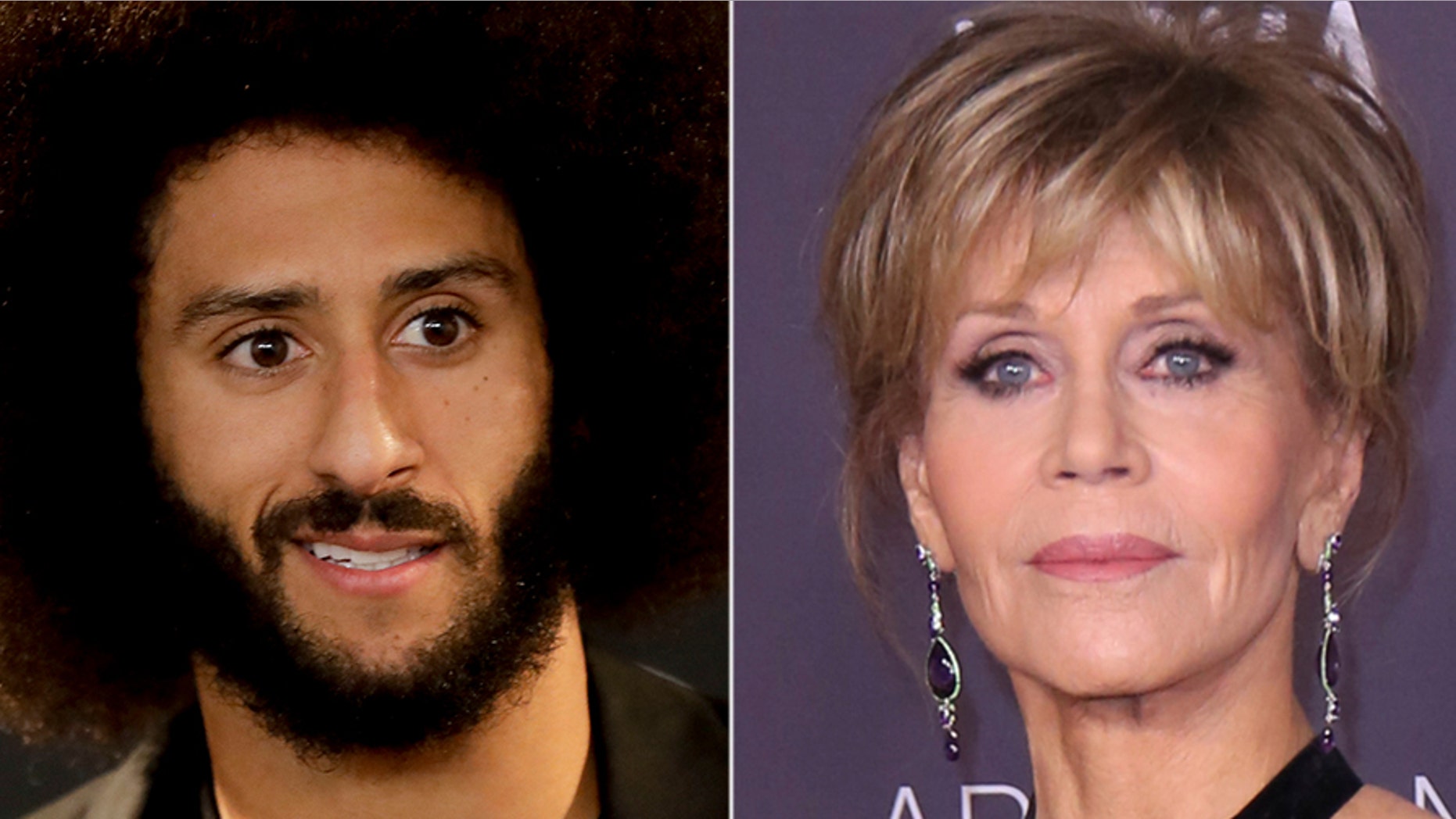 Former NFL star Colin Kaepernick made a rare public appearance on Sunday, when he was honored by the ACLU of Southern California.
The organization invited Kaepernick to its annual Bill of Rights awards gala where he and other stars such as Gina Rodriguez, Jane Fonda and Judd Apatow were honored for their work this year. The NFL star, who gained a lot of attention for his decision to kneel during the national anthem at games, was awarded the Eason Monroe Courageous Courage Award, according to The Hollywood Reporter.
The crowd was reportedly stunned to see Kaepernick as he was not advertised as being at the event. ACLU Southern California's executive director, Hector Villagra, said that was because of the numerous threats that Kaepernick has received.
Kaepernick, whose arrival was met with thunderous applause from those in attendance, took the stage for a brief speech.
"We must confront systematic oppression as a doctor would a disease. You identify it, you call it out, you treat and you defeat it. We all have an obligation no matter the risk and regardless of reward to stand up for fell men and women who are being oppressed with the understanding that human rights cannot be compromised. In the words of Frederick Douglas, 'If there is no struggle, there is no progress,'" he said to a standing ovation from the crowd.
Later in the evening, Fonda yielded some of her speech time to talk about Kaepernick.
"Keep kneeling until you can stand up," she said.
The "Grace and Frankie" star was there to receive the organization's Ramon Ripston Liberty, Justice & Equality Award.