James Cameron Would Work With Winslet Again... But Leo?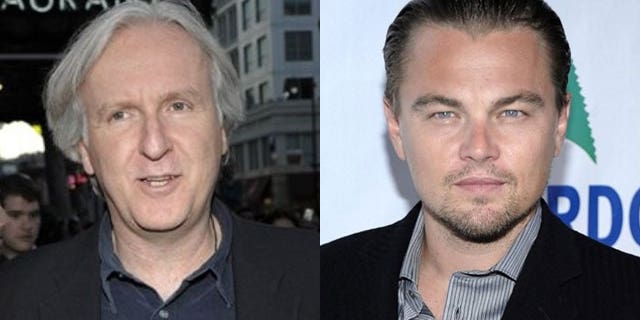 LOS ANGELES – Although it was some 12 years ago that the epic film "Titanic" sunk the box office competition, its usually the first thing that springs to mind when we hear the words James Cameron. But it turns out that the Oscar winning director had more to say about Winslet ...
"I'd certainly work with her (Kate Winslet) again; she's very talented. Whereas Leo DiCaprio switches his acting on and off like a faucet, Kate's acting process is to internalize all this stuff and use it," Pop Tarts has exclusively learned Cameron told the December issue of Playboy Magazine. "I made Titanic because I wanted to dive to a shipwreck, not because I particularly wanted to make the movie … 'Titanic' was about 'f*ck you' money."
And while most people were outraged over Christian Bale's now infamous berating of a crew member on the set of "Terminator Salvation," Cameron actually found it all pretty comedic.
"The 'Avatar' crew all thought the video was a hoot … The joke is I'm a tyrannical guy, but I said, 'Man, I have to take my hat off to this guy. I could not pull a rant like that if I had to.' I mean, I can get on a roll but not like that. I just had to bow down," he added.
On the note of other big-wig directors, it seems even Danny Boyle is getting annoyed at the "Slumdog Millionaire" kids and their extended absences from school.
"We were in Mumbai last week and we had a meeting with the parents and we were very firm about that their school attendance had to improve which it must improve because it is not good enough at the moment," he told Tarts at last week's BAFTA Awards Dinner. "There have been a lot of distractions for the kids but we reiterated that the reason we setup the trust and the reason it is financed is that the kids will get other things like better housing and a cash sum at the end and living expenses, but the key thing is education."
And just because one is a celebrity does not mean they're immune to the deadly swine flu currently going around. Pop Tarts has learned exclusively that Academy Award nominated actor Chazz Palminteri, best known for his roles in "The Usual Suspects" and "A Bronx Tale," was due to fly from Los Angeles to Michigan to do post-production work on his new film "Oogieloves in The Big Balloon Adventure" last week when he was diagnosed with the dangerous virus and quarantined in his hotel room for four days. We wish him a speedy recovery!