Ina Garten explains why she never talks about politics: 'I just think it's kind of like people's diets'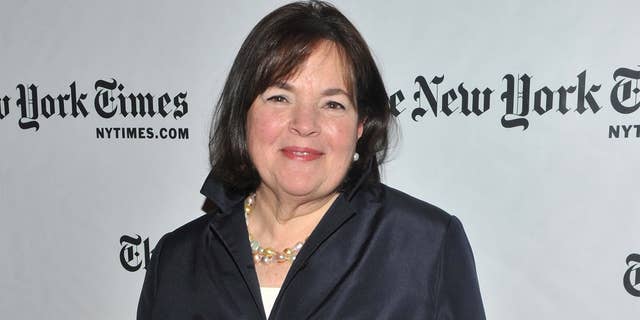 When it comes to politics, Ina Garten — who worked for Presidents Richard Nixon and Gerald Ford — just wishes everyone would mind their business.
"I worked in a Republican administration and I worked in a Democratic administration, and I talk about entertaining and I talk about cooking, and I think the more we cook and entertain, the more we stay connected with our friends no matter what their politics are," the "Barefoot Contessa" host told the Huffington Post in an interview released Monday.
"So, no, I don't talk about politics. I don't know if people know what my political beliefs are or not, but I just think it's kind of like people's diets: You worry about your diet and I'll worry about mine. That's how I feel about politics."
While Garten, 70, was reluctant to delve too deeply into her own political beliefs, she did profess her admiration for former first lady Michelle Obama.
"I admire that becoming the first lady was a surprise to her — it wasn't something that she chose," Garten said.
"She grew into it and she was an extraordinary example for women everywhere. My generation thought we had to act like men to be taken seriously, and Mrs. Obama is very feminine and very beautiful and very smart and very serious — and very fun … She's just lovely."
Garten, a former White House nuclear budget analyst, said that transitioning from the Beltway to the kitchen wasn't exactly easy for her, but that the landscape is improving gradually for women in business, but there's a long way to go for the playing field to be totally level between the sexes.
"In the '70s, when I looked at the organizations that I was in, I would think to myself, 'Could I ― or did I want to ― be the head of this organization?' And the answer was always no," Garten said.
"I don't like being in a situation where there's a man in charge — or a woman in charge — who gets to choose if I get to succeed or not. So when I turned 30, I decided I need to set up my own organization where it was only my wits that determined if I would succeed or not … It was a chance I was willing to take and it paid off. I think it's hard for women — they have obstacles that the men in charge don't even understand what they are."
Another businesswoman close to Garten's heart is pal and fellow home cooking aficionada Taylor Swift.
Swift, 28, recently broke her own silence about her political stances for the first time, but Garten said they've never discussed politics when they've gotten together, a tradition she doesn't intend on changing anytime soon.
"[We talk about] boyfriends. Businesses. Friends. Life," Garten said of the "Look What You Made Me Do" singer. "She's very smart and very interesting and she loves her friends. She wise beyond her years, to say the least. Just extraordinary."
One star whom Garten is sad that she never got to meet is the famously outspoken Anthony Bourdain, who always spoke glowingly of Garten, even when criticizing fellow Food Network hosts and chefs.
"I actually never met him and I'm very sad that I didn't, but he was incredibly nice to me and I'm very grateful for that," Garten said of Bourdain, who died by suicide in June.
"It's so sad what happened. I loved his joie de vivre. I loved that he loved to go to a foreign place and eat whatever they were eating, and that he would go into people's kitchens and see what Mom was making at home or what Grandma or Dad was cooking at home. He was very curious. I really admired his enthusiasm."
This article originally appeared on Page Six.