In "Winnie the Pooh" Lorelay Bove Recreates Honey Sequence in the Hundred Acre Woods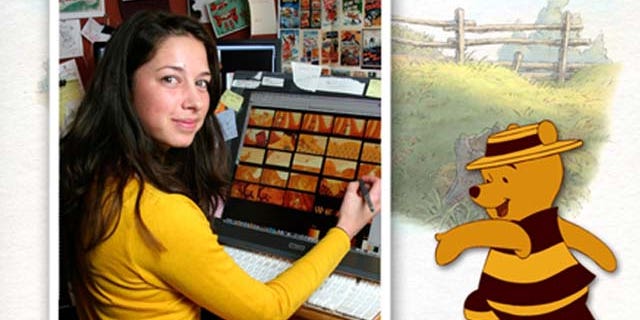 Lorelay Bové, a Spanish visual development designer at Walt Disney Feature Animation studios, brings Winnie the Pooh and his lovable friends in the Hundred Acre Woods to life in the new feature film "Winnie the Pooh," which will be out in theaters on Friday.
The artist says she enjoyed working on the Honey sequence and was ecstatic to "create that world."
"The characters are so lovable and so honest," Bové told Fox News Latino. "To be part of a character that was created in the 1940's was really exciting."
"They are so real and so innocent," she added. "It's going to introduce the new generation to a new character and will take adults back to their childhood."
Bové was also involved in creating the characters in "The Princess and The Frog," an experience which she calls "more experimental."
"In the Princess and the Frog I was involved with the whole movie," Bové said. "It helped me expand my work."
Bové is currently working on "Reboot Ralph," a film due in theaters in 2013.
You can reach Alexandra Gratereaux at: Alexandra.Gratereaux@foxnewslatino.com or via Twitter: @Galex Latino
Follow us on twitter.com/foxnewslatino
Like us at facebook.com/foxnewslatino