IDOL 411: James Durbin Stops 'Believin'; Haley 'Reinharts' Into Next Week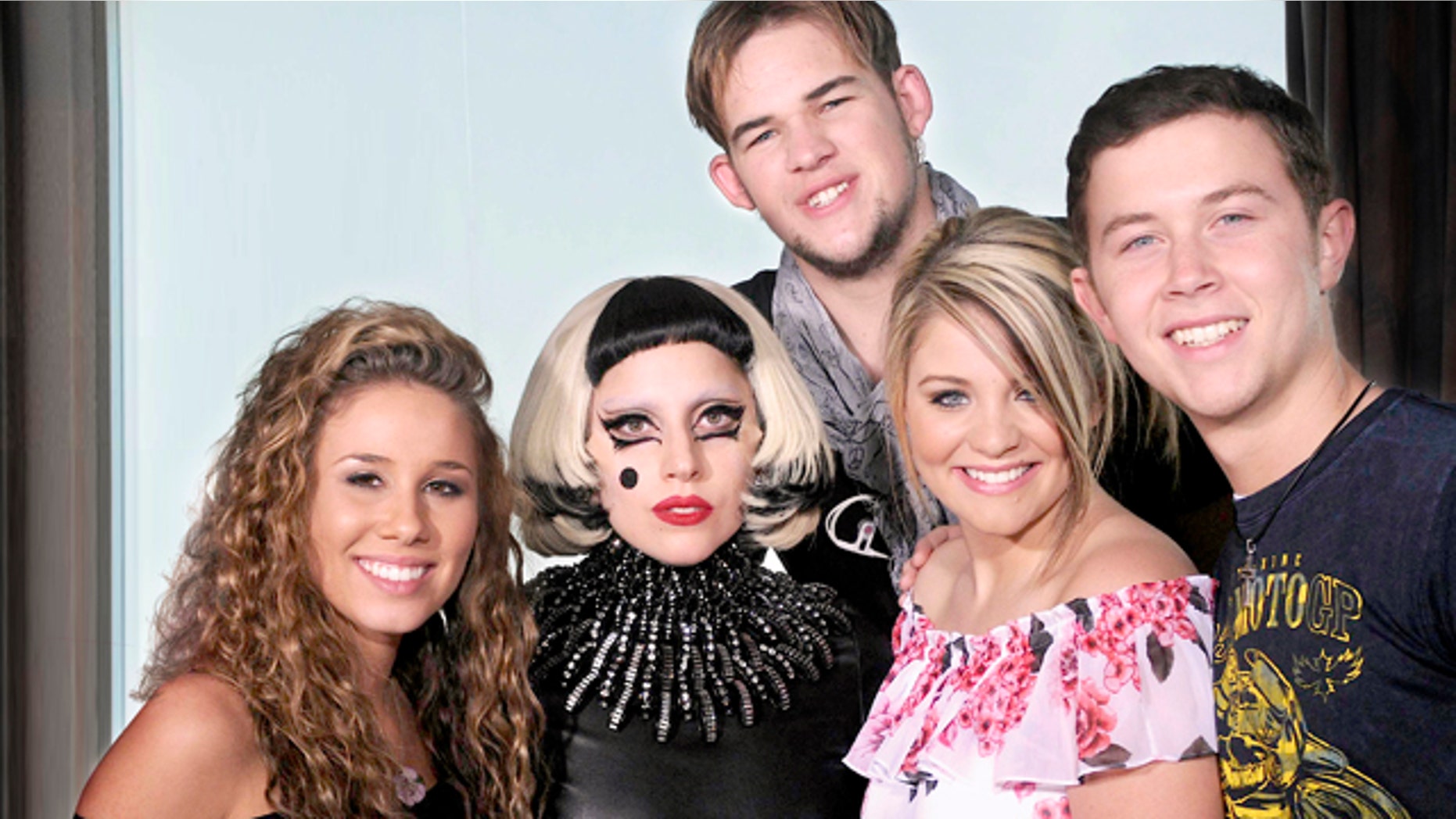 Is anyone else fuming right now?
"American Idol" revealed its top three finalists for Season 10 on Thursday night, and sadly, rocker James Durbin will not be a "hometown hero."
We knew Scotty McCreery would (rightfully) be in the top three after his perfectly timed 9/11 tribute, but the verdict doesn't seem fair. James, who basically gave a rock concert every single week and who never once landed in the bottom three as far as we can recall, was sent home, while Haley "Reinharted" into next week after "losing" round one on Wednesday.
That's not to say we don't like Haley. She has a cool rock 'n' roll vibe, and her second performance was Broadway-worthy this week. And while Lauren Alaina has been a little inconsistent throughout the season, she gave an especially beautiful performance of Martina McBride's "Anyway" on Wednesday, which she tastefully dedicated to victims of the storms in the South.

But James really deserved to be in the top three. In fact, it was only a week or so that Randy said the competition was "his to lose."

So what happened?
Our theory is a little cynical. Though he's only 22, James is already engaged with a young son. So the California metalhead seems more mature (and less relatable) than the other remaining contestants. Young and wholesome always win on "Idol." And then there's the whole thing about Scotty and Lauren being from the South and Haley being from the Midwest, but we won't get into that.
VIDEO: Watch James Durbin's best "Idol" performances.
James also has to work against the tics and awkwardness of his disabilities (high-functioning autism and Asperger's) -- which he does with aplomb, but you can't help but wonder if that worked against him.
Though he looked really, really sad, James tried to take the results in stride.
"Man, I worked so damn hard to get here and I was really hoping to get there . . . I did so much that's never been done on the show before . . . I did what I came here to do, and that is to give metal a chance," he said proudly, as the tears rolled down his and Jennifer Lopez's face.
He then sang "Maybe I'm Amazed," which was obviously dedicated to his beloved fiancée, Heidi. Any girl would be lucky to be so adored!
More observations from Thursday's show:
--Lady Gaga actually seemed kind of normal compared to Wednesday night's mentoring appearance, despite the fact that she was standing on a piano bench singing in her bra and panties with her rear in the air. You have to hand it to Gaga though -- she really can belt out a tune.
--The slimmed-down Jordin Sparks gave a sexy, Beyonce-esque performance of her new song, "I Am Woman." Lookin' good, Sparkplug!
--Steven Tyler's new video features incredibly young and utterly gorgeous women -- as if he'd have it any other way.
--Jennifer D'Angelo Friedman