Ice Cube Offers Support to Laurence Fishburne in Wake of Daughter's Porn Video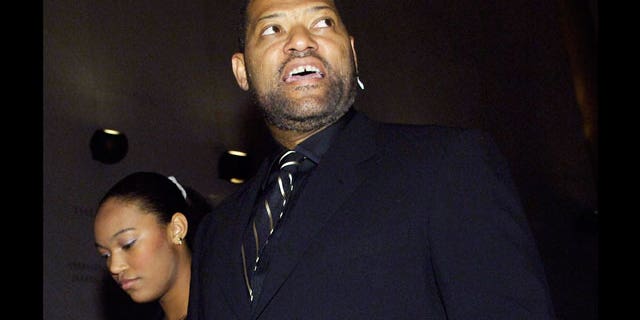 Laurence Fishburne's former co-star Ice Cube has expressed sympathy for the actor after Fishburne's daughter decided to enter the adult film industry, the hip-hop website Global Grind reported.
Ice Cube starred in "Boyz n the Hood" with Fishburne in 1991. He said he feels for Fishburne as his daughter Montana's plans to do porn -- and her arrest for prostitution last year -- continue to make headlines.
"Once your kids get to a certain age you can't control what they do," Ice Cube told the website. "You can only hope that they do the right thing, do what you taught them, and sometimes they don't!"
Montana has said her father is upset over her decision to enter the adult film industry. She also said she has not spoken to him since her film was announced.
Montana Fishburne signed a deal with adult movie studio Vivid Entertainment to release her first porn video. She said she was inspired by Kim Kardashian, who reached reality show fame after a leaked sex tape.
Montana told People magazine that pornography was no big deal to her. "It's something I always wanted to do. I have always been comfortable in my body and with my sexuality," she said.
Montana was arrested in March of 2009 for prostitution, E! Online reported. She pleaded no contest to a lesser charge of criminal trespass and was sentenced to two years' probation and community service.
Ice Cube, 41, who has four kids of his own and has turned from hardcore rap to acting in family-friendly films in recent years, said he feels bad for his former co-star.
"I don't feel like he did a bad job or he didn't do his job [as a parent]," he said. "Kids just do what they do."